OU Libraries Timeline: 1980s
1983: Instructional Technology Center
The Performing Arts Library was integrated to Kresge Library to make room for the Instructional Technology Center.
See timeline of ...
1983: OCLC terminal
The library's first OCLC computer terminal for public use was installed.
See timeline of ...
1984: 25th Anniversary celebrations
October 22-23, 1984: As part of the university's 25
th
anniversary celebration, a special exhibit of OU faculty research was organized by the library, and included demonstrations by library faculty of new computer search services.
See timeline of ...
1985: Term paper clinic
The library offered a 'Term Paper Clinic' (half-hour one-on-one meetings with a librarian) to assist undergraduates with their research and writing.
See timeline of ...
1986: Barcoding books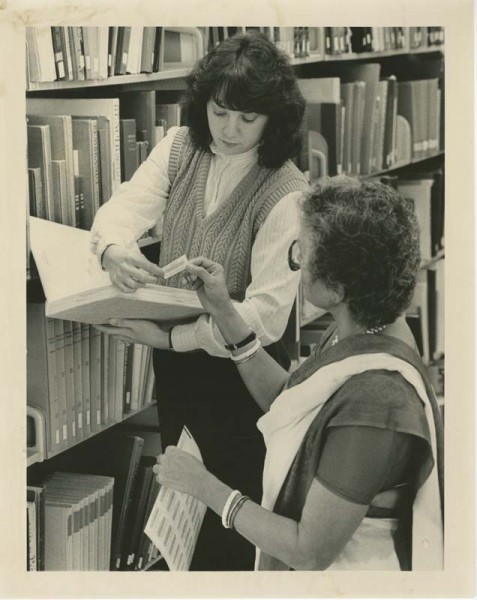 The library began barcoding all of its books.  The process was mostly complete by February of 1987.
1987: First online catalog
The online catalog LUIS (Library User Information System) was introduced to the public.  It allowed users to search the catalogs of Oakland University, Wayne State, the Detroit Public Library, and other local institutions.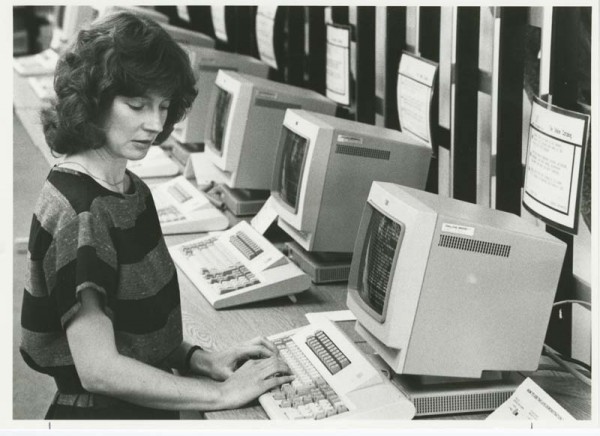 See timeline of ...
1987: Library expansion begins
The ground-breaking ceremony for the long-awaited library expansion was held.  Board of Trustees member David Handleman, Dean of the Library Suzanne Frankie, and President Joseph Champagne participated in the ceremony.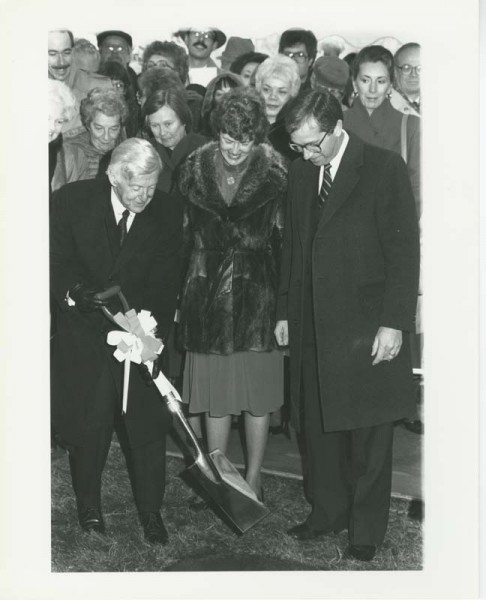 See timeline of ...
1987: Library innovations recognized
The U.S. Education Department honored Oakland University for its innovative efforts in library services, particularly its reference hotline.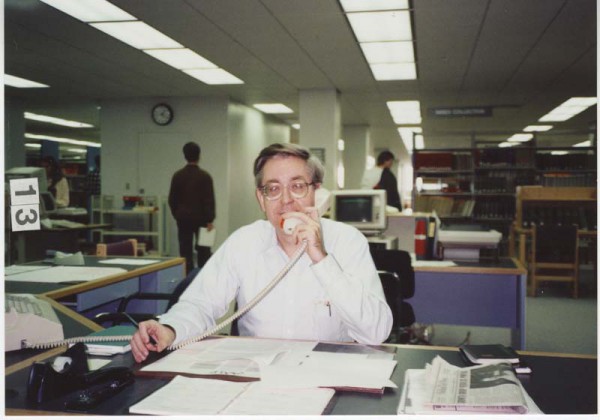 See timeline of ...
1988: Remote access to online catalog
November 30, 1988: A demonstration of remote access to LUIS (Library User Information System) was held for OU faculty, showing how they could access the library's catalog from their offices or homes.
See timeline of ...
1989: Computers in the library
By this time, every department of the library had at least one personal computer for general office work.
1989: New wings added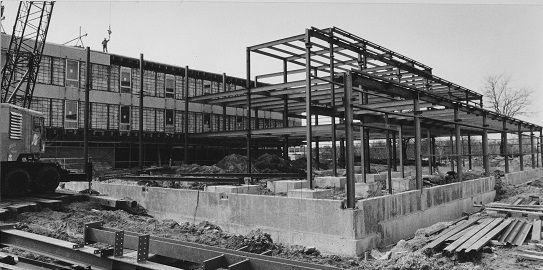 November 8, 1989: The library's renovation and expansion was celebrated. The two new wings were named the Alumni Wing and the McGregor Wing, after donors who had supported the expansion.  With the completion of the building project, Reference collections, staff, and services were able to move into their new location.  An air-conditioning unit behind the Reference desk provided some relief during the construction period over the summer months.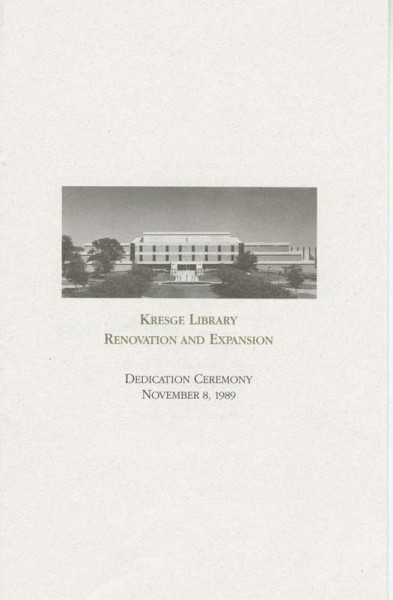 See timeline of ...

Photos courtesy of the Oakland University Archives.
In providing access to its collections, the Oakland University Archives and Special Collections acts in good faith. Despite the safeguards in place, we recognize that mistakes can happen. If you find on our website or in a physical exhibit material that infringes on an individual's privacy, please contact us in writing to request the removal of the material. Upon receipt of valid complaints, we will temporarily remove the material pending an agreed solution.