OU Libraries Timeline: building
1959: Temporary library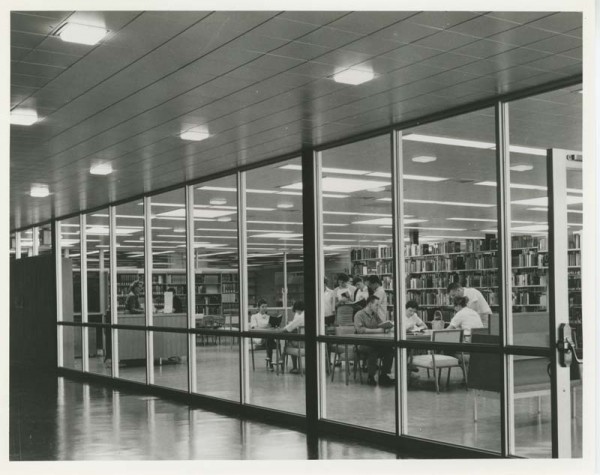 Temporary library quarters were set up at North Foundation Hall.  Books were available with 'complete freedom' (no restrictions on number that could be borrowed, no due dates, no fines, and, initially, 24 hour library access). Material was shelved alphabetically to make it available before it was catalogued. 
See timeline of ...
1961: Kresge Library Opens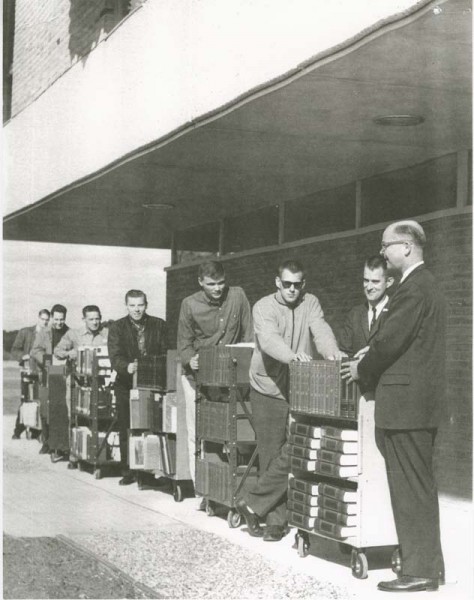 October 27, 1961: Library contents moved from North Foundation Hall to the new Kresge Library building.  Students helped by pushing books on book trucks over from the former library at North Foundation Hall, and by loading and unloading books.  All materials were moved in three and a half hours.   The building was officially dedicated the following spring.  View the program for the dedication.
1976: Saints and Sinners sculpture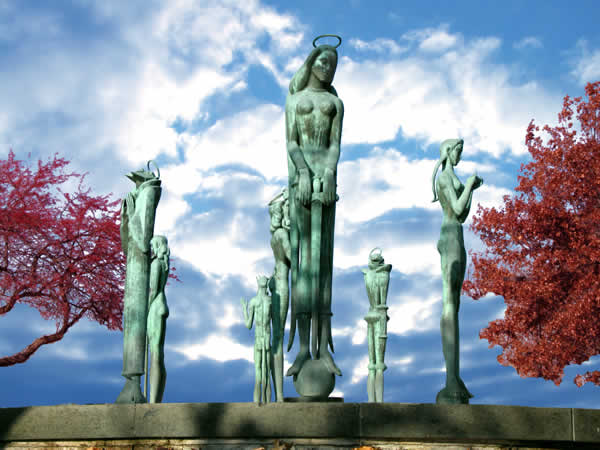 October 22, 1976:  dedication of the
Saints and Sinners
fountain - sculptures by Marshall Fredericks.
1987: Library expansion begins
The ground-breaking ceremony for the long-awaited library expansion was held.  Board of Trustees member David Handleman, Dean of the Library Suzanne Frankie, and President Joseph Champagne participated in the ceremony.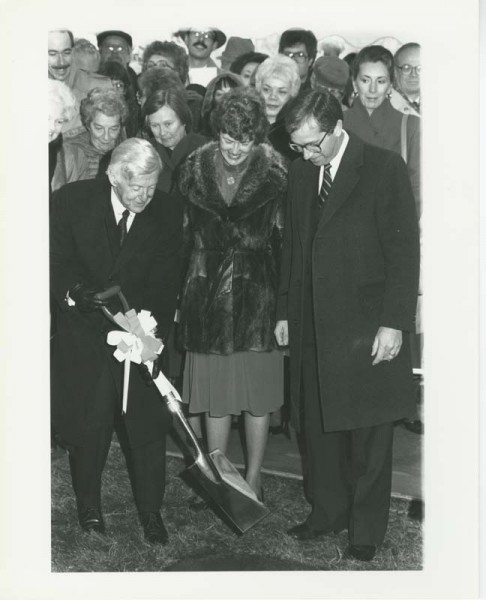 1989: New wings added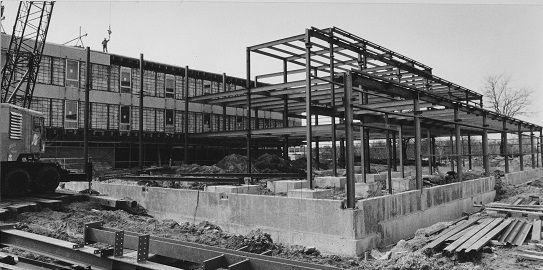 November 8, 1989: The library's renovation and expansion was celebrated. The two new wings were named the Alumni Wing and the McGregor Wing, after donors who had supported the expansion.  With the completion of the building project, Reference collections, staff, and services were able to move into their new location.  An air-conditioning unit behind the Reference desk provided some relief during the construction period over the summer months.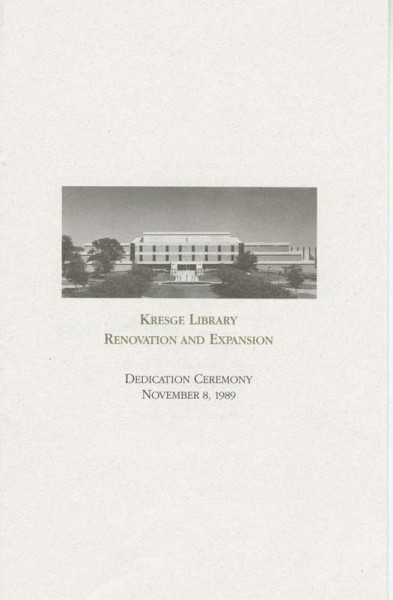 2010: Cafe opens
The Frankie Cafe (named after former University Librarian Suzanne Frankie) opens in the library's 'fishbowl' area.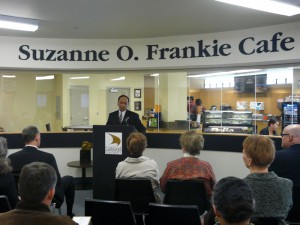 Photos courtesy of the Oakland University Archives.
In providing access to its collections, the Oakland University Archives and Special Collections acts in good faith. Despite the safeguards in place, we recognize that mistakes can happen. If you find on our website or in a physical exhibit material that infringes on an individual's privacy, please contact us in writing to request the removal of the material. Upon receipt of valid complaints, we will temporarily remove the material pending an agreed solution.