Current Exhibit
Sept. 24, 2016, 1-2pm - Kresge Library, Nyberg Room (room 242, main floor)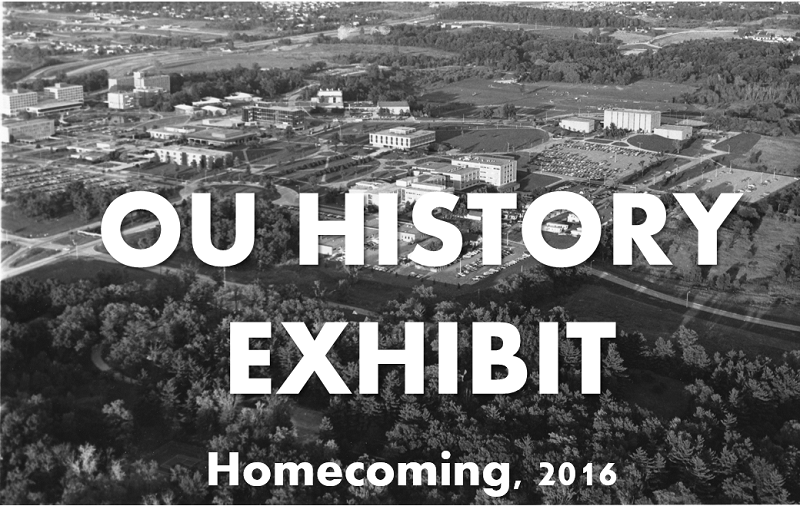 An exhibit of historic photographs, documents and objects that tell the story of OU.

Oakland University opened its doors in 1959, on a brand new campus carved out of the Meadow Brook Estate, with 2 buildings, 24 faculty and about 570 students.
The story of how a few men built this university from scratch is a unique tale of vision and dedication.

Saints and Sinners, by Marshall Fredericks, was Oakland University's first major exterior sculpture. The seven bronze figures represent good, evil, temptation, knowledge of good and evil, a saint of the church, a mother and child, and a warrior saint.