The Black Alumni Association at Oakland University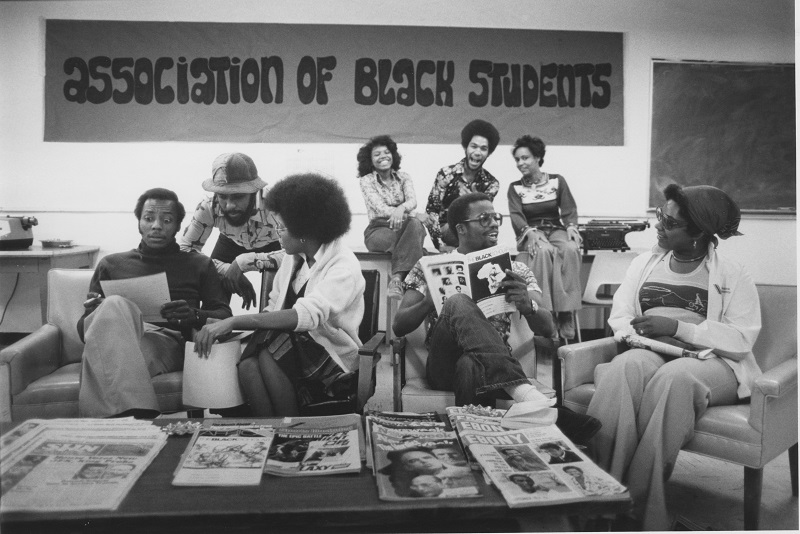 The Association of Black Students
In 1968 a number of enterprising black students set up the Association of Black Students (ABS) at Oakland University. Their goal was to provide African American students with a community in which they could feel a sense of belonging and which would help them fulfill their educational, cultural, social, and political needs and interests.
In February 1969, ABS sponsored their first Black History Week. It featured speakers, entertainment with OU's African Folk Ensemble, book displays, films, fashion and art sales and shows.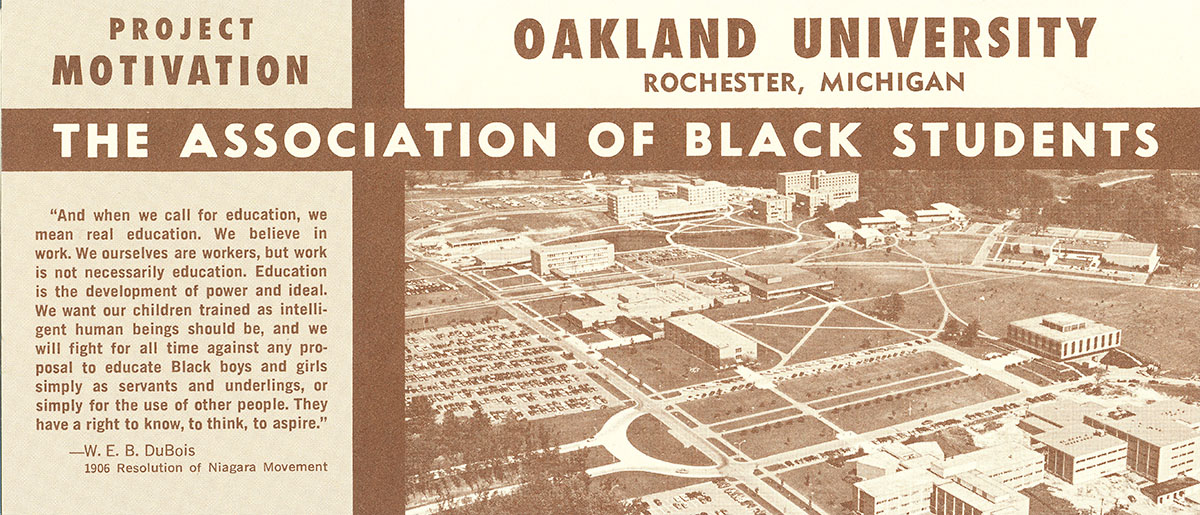 ABS also created Project Motivation, which brought African American high school students to the campus for several days during which they could attend classes, participate in activities, and gain a valuable perspective of the realities of campus life.
In 1975, ABS started a New Perspectives newsletter for the black community on campus. In the first issue, President Richard Clanton presented ABS as a resource to help black students succeed.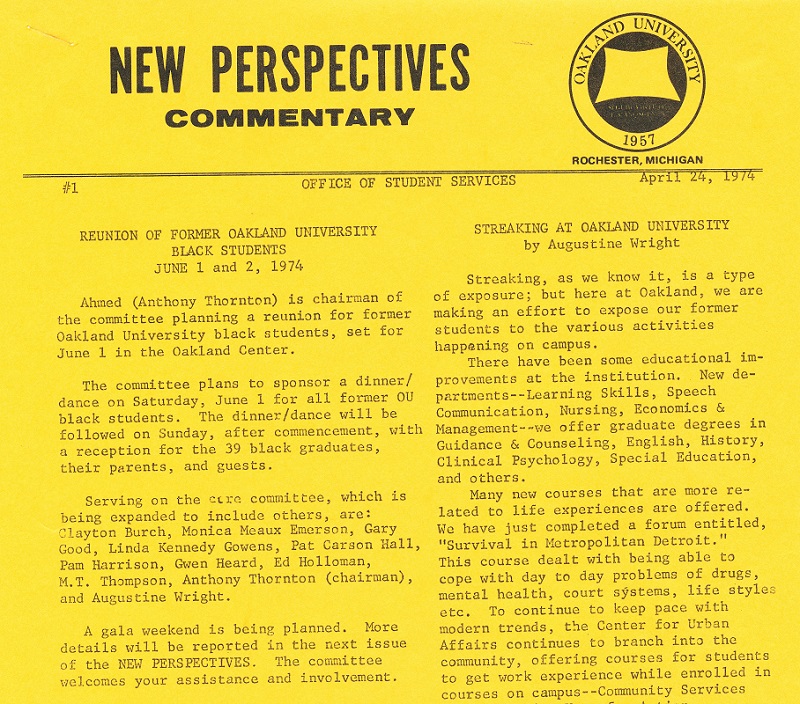 For its work ABS won the Student Activities Board Organization Excellence Award in fall 1979 and the most Innovative Program award in the Social Concern/Political category in 1980.
At first quite low, African American student enrollment at OU started to grow in the late 1960s and early 1970s. It went from 28 undergraduates in 1966 to 825 in Fall 1974 (or 8.2 percent). However black alumni were still a very small group - 123 only by 1973.
The Black Alumni Association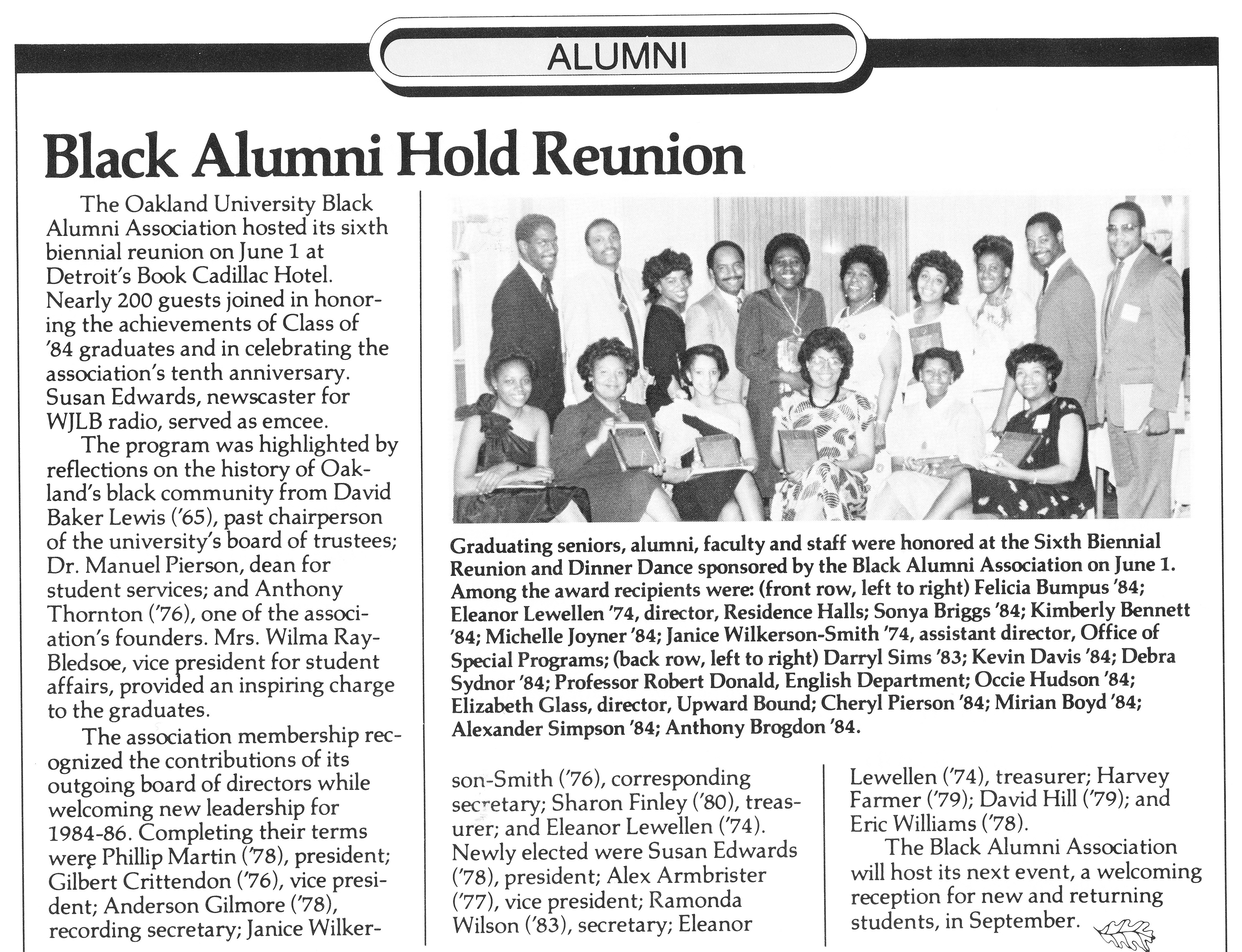 6th Reunion of the Black Alumni Association, OU Magazine, 1984
The Black Alumni Association (BAA) was established in 1974 and held its first reunion on June 1 that year.
BAA's initial mission was to recognize notable achievements made by members of the black community at OU.
They raised money to establish scholarships for nonwhite students. They realized substantial amounts of money would be needed at a time when there was concern about the impact of cutbacks in other financial aid programs for minority students.
Thus, in March 1975, BAA organized a benefit performance of Come Back, Little Sheba at the Meadow Brook Theatre, to help establish a Black Scholarship Fund.
In 1976, BAA helped organize an exhibit "Black Journey… The Michigan Story" in the Oakland Center which featured panels on the underground railroad and a gallery of Michigan's famous black people.
BAA also set up achievement awards -- including an academic excellence award, an award for contribution to quality of life, contribution to athletics, service to the black community, as well as an outstanding black faculty/staff award and black student leadership award.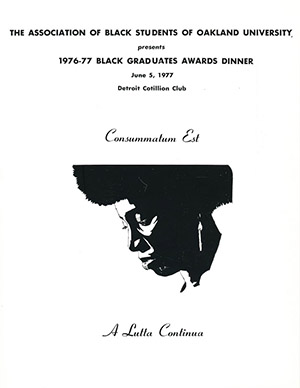 Black alumni reunions continued to be held regularly every other year and BAA, along with the Association of Black Students, led the way in developing other events to honor and support black students and culture at OU.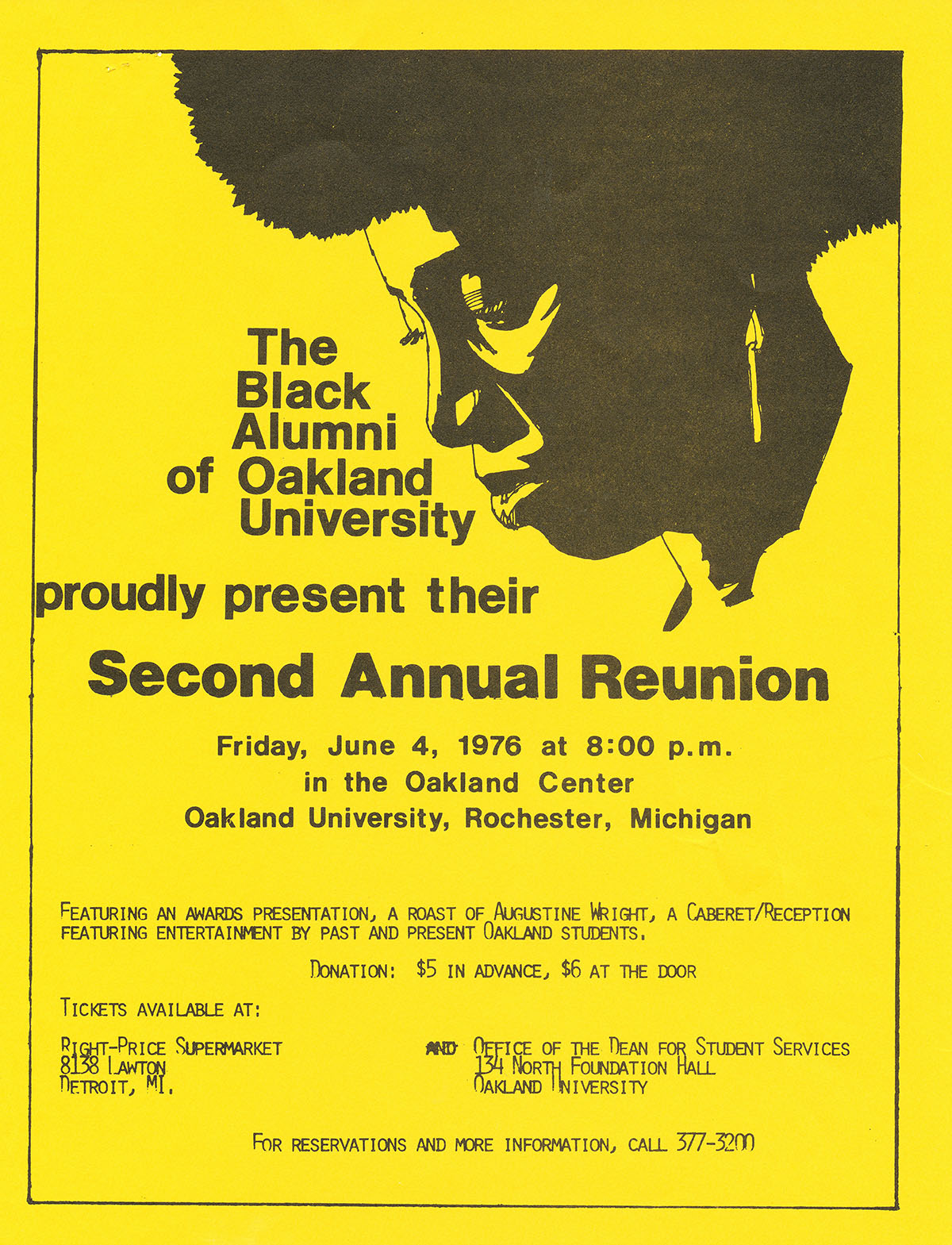 Black History Week became Black Awareness Month in 1976.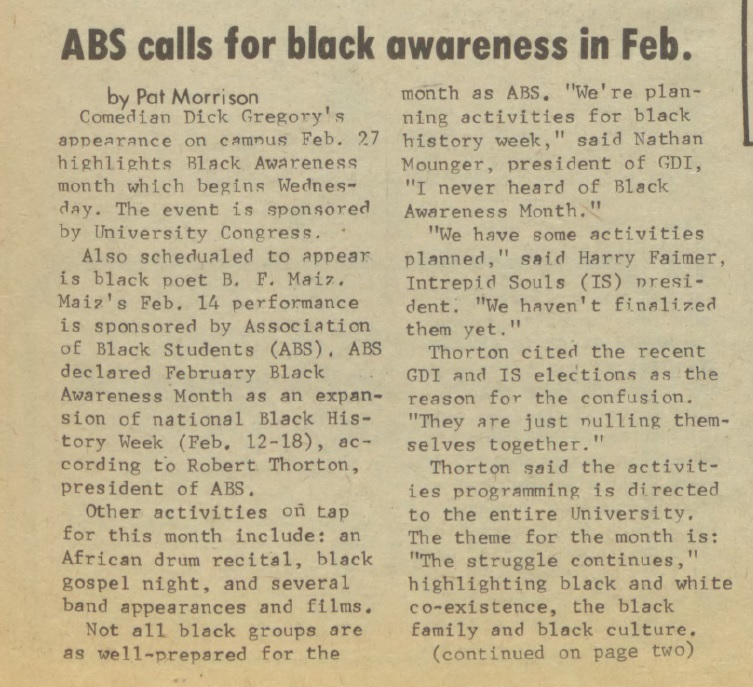 Oakland Sail, January 30, 1976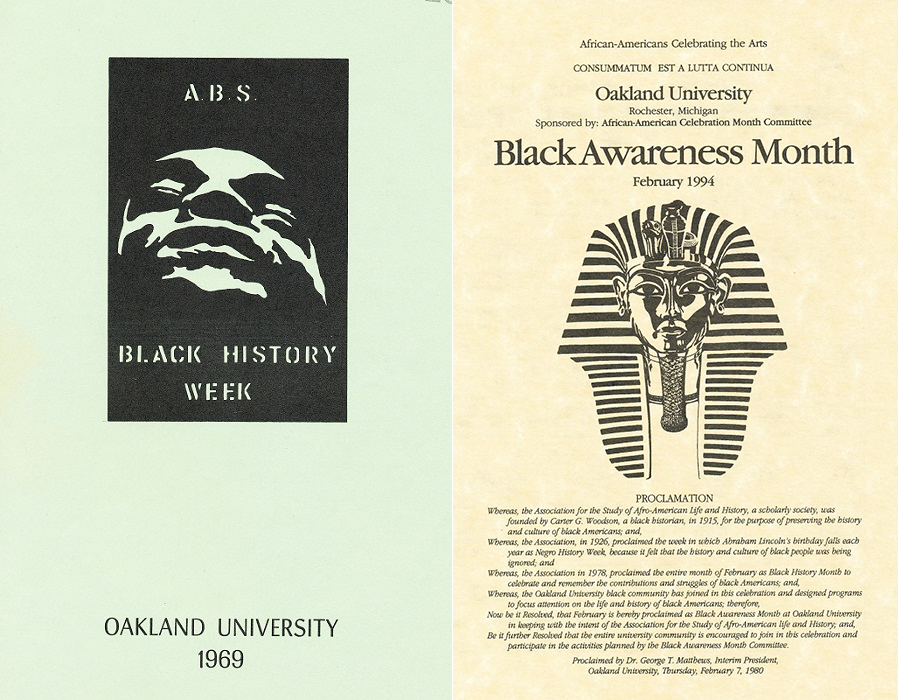 In 1980, BAA brought writer James Baldwin to OU, who spoke eloquently about the Black American experience in front of some 700 people.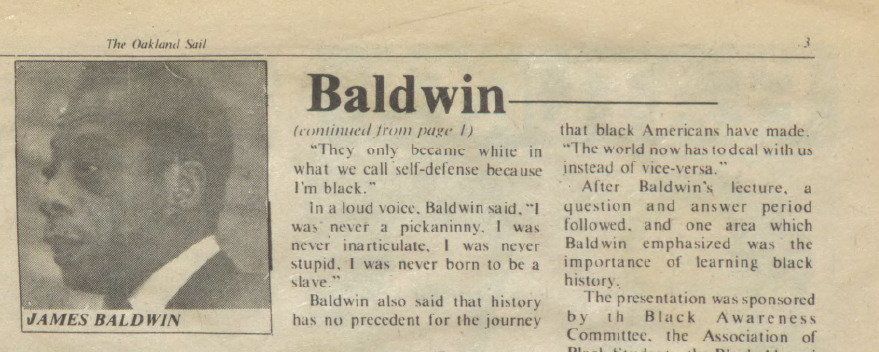 "Writer traces history of Black Americans," The Oakland Sail, March 10, 1980
In 1981, the university also produced an OU Black Profiles publication so that black students could become familiar with other African American students, faculty and staff on campus.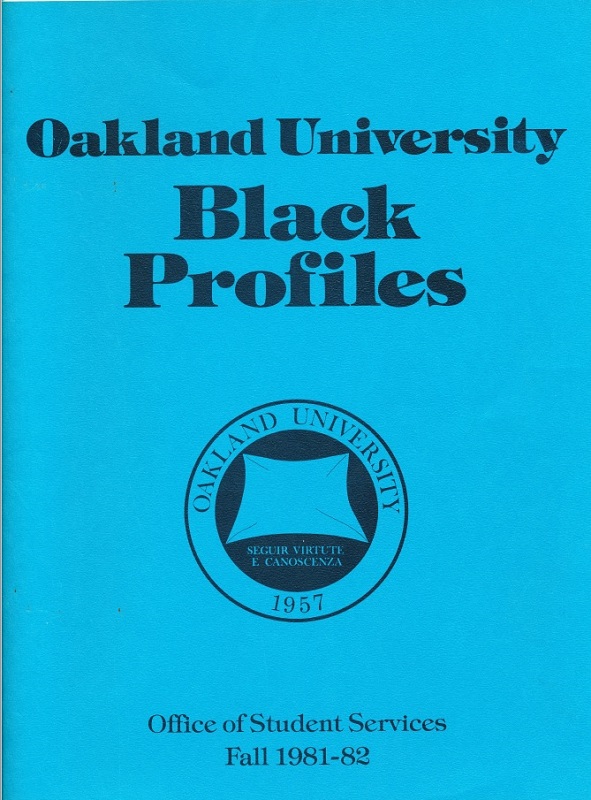 Due to lack of volunteers and leadership at OU, the BAA dispersed in the mid 1990s, only to be reformed in 2004 thanks to OU history graduate and former ABS member Anthony Thornton (CAS '76). Now known as the Black Alumni Chapter of the Oakland University Alumni Association, the group started organizing events again, and set up a scholarship in the name of Manuel Pierson, OU's chief advocate for African American students since 1965, who passed away in 2006. The activity of the BAC increased again in early 2017 under the leadership of current chair, Sharman Cobb-Davenport (CAS '80). Learn more about the Black Alumni Chapter. They are supported by the Office of Alumni Engagement.
In 2012, Anthony Thornton, along with his brother and fellow OU alumnus, Robert Thornton (CAS '77), received the Spirit Award for their service to Oakland University. Sharman Cobb-Davenport received the Alumni Community Service Award in 2018 for her work in leading the chapter's recent efforts.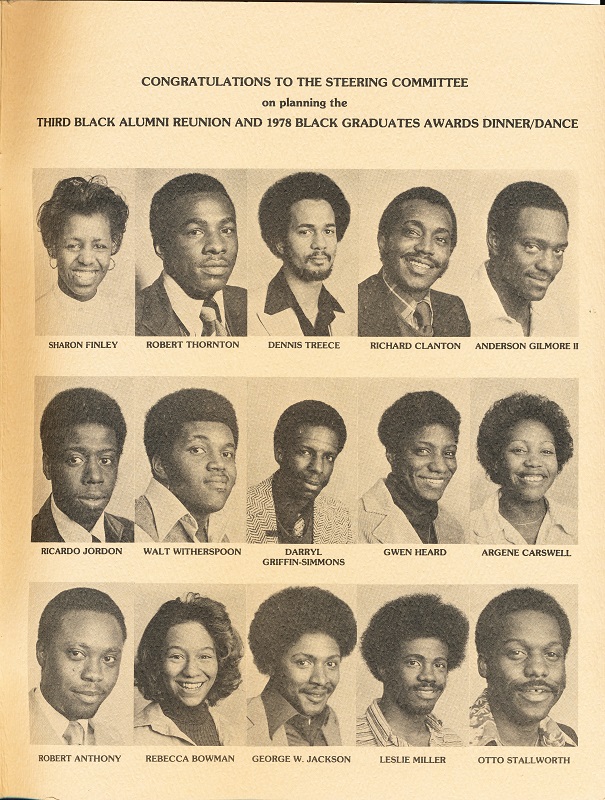 Black alumni
David Baker Lewis ('65)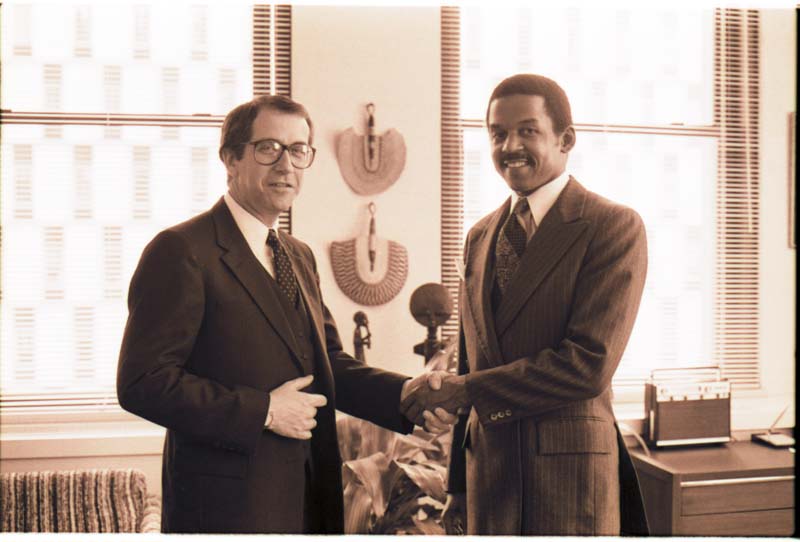 David Lewis with OU president Joseph Champagne, 1983
David B. Lewis won the Alfred G. Wilson award in 1966 for outstanding contributions to OU. His parents, Mr. and Mrs. Walton A. Lewis of Detroit, had been early supporters of the new university through the Friends of Oakland, an organization of parents of OU students, and later on the OU Foundation. Lewis went on to get an MBA and a law degree from the University of Michigan. He served on the first OU board of trustees in 1970.
As a student at OU he was president of the university chorus and a member of the Orientation and Student Affairs committee, an assistant resident, and head resident.
David Lewis shares some memories of his experience at OU.
Defoy Glenn ('71)
Defoy Glenn was the first black graduate of OU's Academy of Dramatic Art in 1971. He then joined the Ujamaa theatre in Pontiac where he directed The Sty of the Blind Pig.
Joseph T. Davidson ('71)
Davidson won the 1971 Alfred G. Wilson award. After graduating from OU with a social studies education degree, he won a fellowship to the Washington Journalism Center and earned a masters degree from the Institute of Public Policy at the University of Michigan.
While he was still at OU he worked as a reporter for the Detroit News and was cited for his skills and energies as a conciliator in racial problems and for his leadership of the Pontiac-Oakland Educational Assistance Team (POEAT) tutorial program.
Augustine Wright ('72)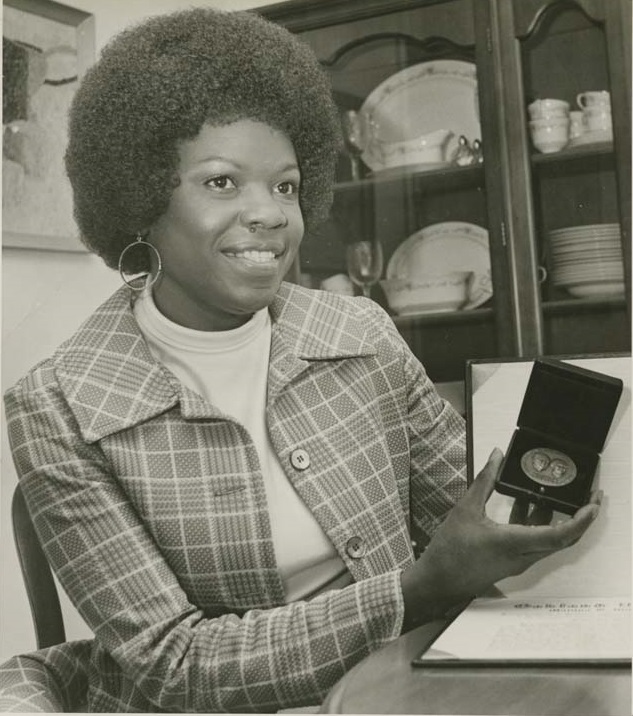 Augustine Wright in 1974 with her Wilson award
Among the honorees at the 1976 reunion was Augustine Wright, a 1972 graduate and 1974 Matilda R. Wilson award winner. After receiving a master's from OU in guidance and counseling in 1975, Wright worked on her PhD in Higher Education Administration at Iowa State University while still employed at OU.
Her distinguished service included being elected to the State Conference of the National Association for the Advancement of Colored People in 1969, serving as Vice President to the Oakland County Chapter of the NAACP, and being named Citizen of the Year by Pontiac Pastors in 1969. She was also involved with the Ujamaa Theatre of Pontiac (an OU program formed in 1966 out of the Black Cultural Center). At OU she served as assistant director to commuter services, assistant director to the Oakland Center, and assistant to the Vice-President of Urban affairs. In 1985 she left OU to become Dean of Students at Iowa State University.
""l just didn't feel I was deserving. But it was exciting that Oakland felt I had given something to the community. It encouraged me to do more." (Augustine Wright, In Touch, July 1976)
Edward H. Nelson ('72)
Ed Nelson recalls the origins of the jazz studies program at OU.
Earl Johnson ('73)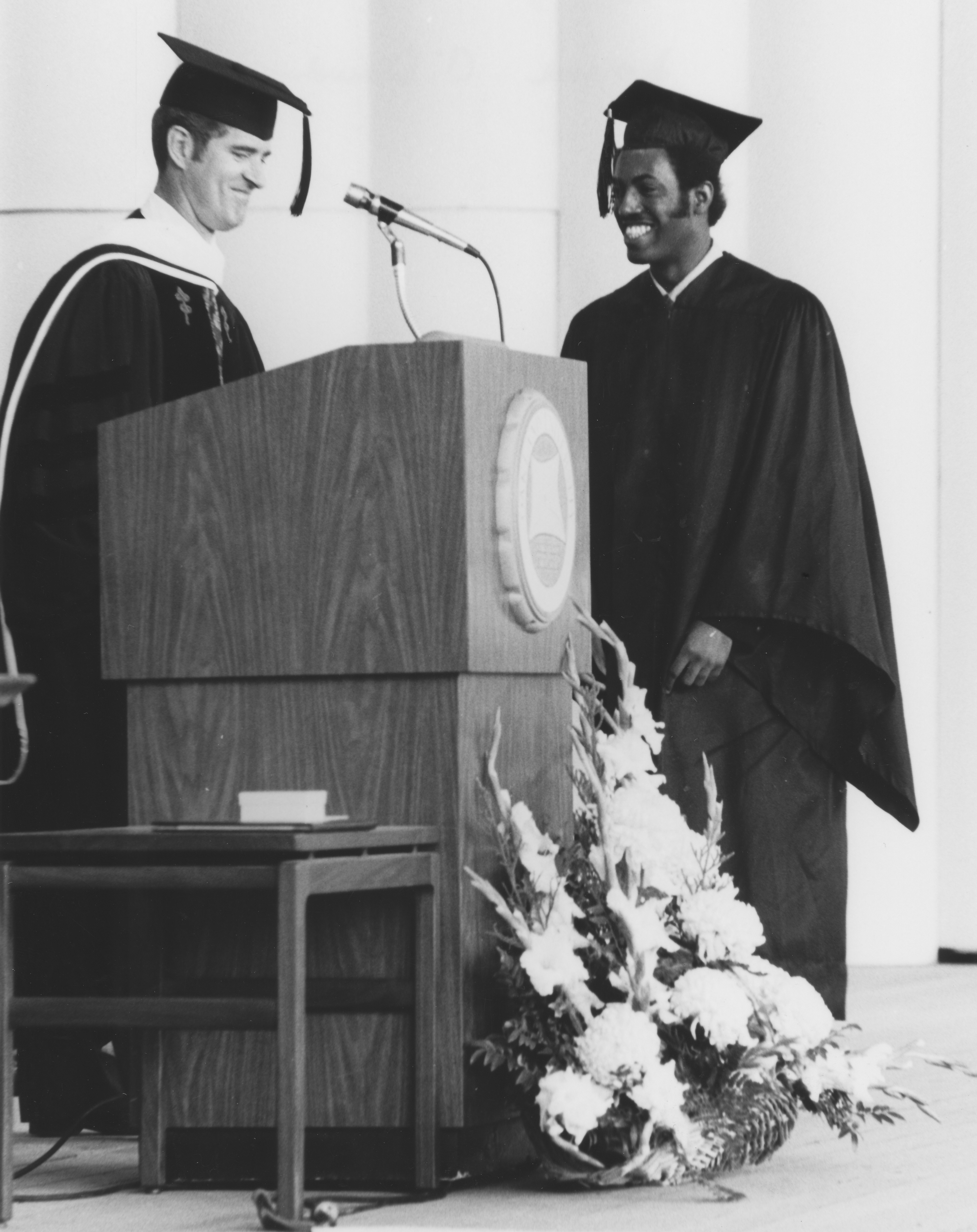 A history major, Johnson was a recipient of the 1974 Alfred G. Wilson award.
He was also head of the OU student tutoring organization POEAT, president of the Association of Education Majors, vice-chairman of the lnter-Faith Council, president of the Pre-Seminarians, president of the Society for Academic Study of Religion, president of the BIack Christian Lay Caucus, and house manager for the Meadow Brook Music Festival.
Leo Bowman ('76)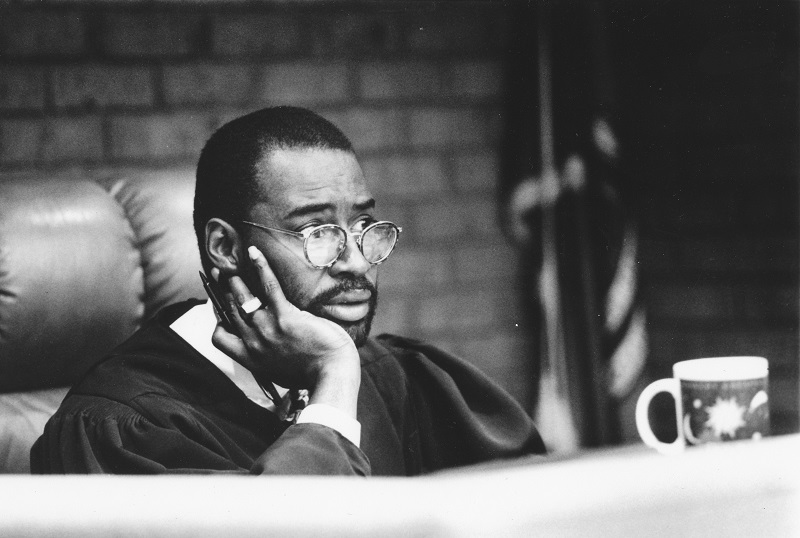 Bowman was a graduate of Pontiac Central High School and a political science major at OU. He obtained a law degree from the Detroit Law School and he was first elected to the bench in 1988, at age 34, later rising to Chief Judge of the 50th District Court in Pontiac.
It was the influence of an OU professor of political science, Roger Mars, that motivated him to become a judge. Another professor, Vincent Khapoya, who taught Introduction to Africa, inspired him as well.
He was appointed to the Oakland County Circuit Court in January 2007, becoming the first African American male to serve as a permanent member of the circuit bench.
Bowman was very active in the community, helping his former high school in various capacities and serving as first vice-president and a board member of the Northern Oakland County NAACP, a Board member of the Pontiac Urban League, a committee member of Pontiac Youth Assistance, and fraternity member of Omega Psi Phi. In 2008, he was appointed chairman of the POH Regional Medical Center Board of Trustees. Bowman joined the OU Alumni Association Board of Directors in 1996 and has remained a strong supporter of OU ever since. (to learn more: The Oakland Sail, April 12, 2000)
Kevin R. Williams ('76)
Williams began at Oakland University in 1972 as a student receiving both academic and athletic scholarships. He was a member of the varsity basketball team (co-captain for two years), a Student Life Scholar, and a founding member of the-G.D.l. Society. He received his bachelor's degree in psychology/speech communication in 1976, and thereafter obtained a position as counselor with a Pontiac community service agency.
Williams was appointed to the position of assistant director of the Upward Bound program at Oakland in April of 1978, and later served as its director until 1993. He was also an advisor for the OMEGA PSI PHI Fraternity.
Anderson J. Gilmore ('78)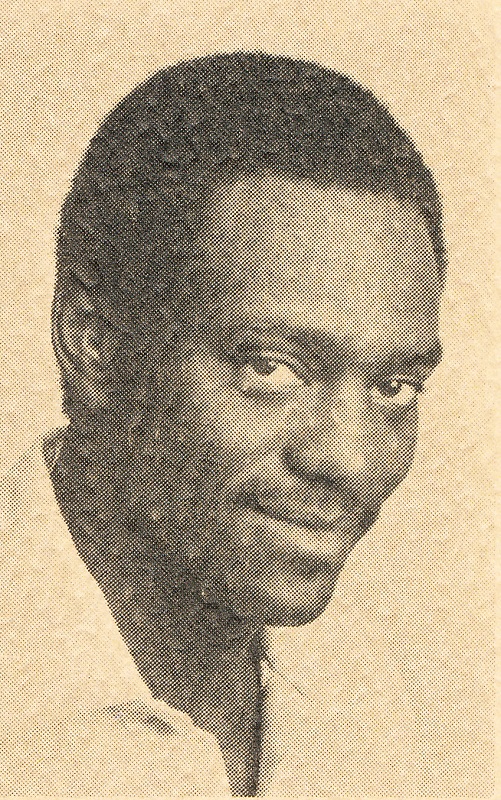 Better known as"A.I.," during his student days, Gilmore is a 1978 graduate who went on to seek a Master of Business Administration degree at Oakland.
A committed alumn, he served as vice-president of the Black Alumni Association and also held the position of adviser in the Oakland University Admissions Office. While at OU he was also active in numerous organizations including the Association of Black Students and University Congress. He was editor of "New Perspectives," the black student newsletter.
Occie L. Hudson ('84)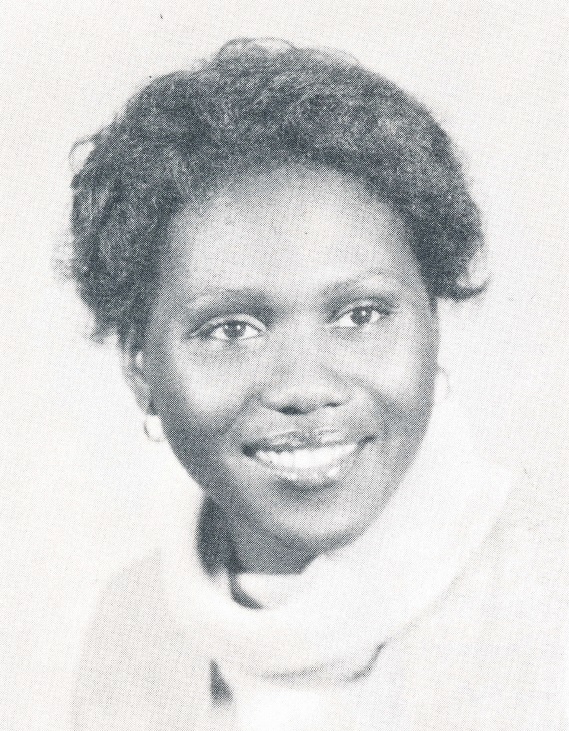 A Project Upward bound student, she was admitted to OU in 1979 and received the Project Upward Bound Director's Award.
She participated several times in the Black Awareness Month Talent Show, was first runner up in the Ms. Junior Miss Pageant, and was an Alpha Kappa Alpha Sorority debutante.
Marsha Harris-Manley (2002, Human Resources Development)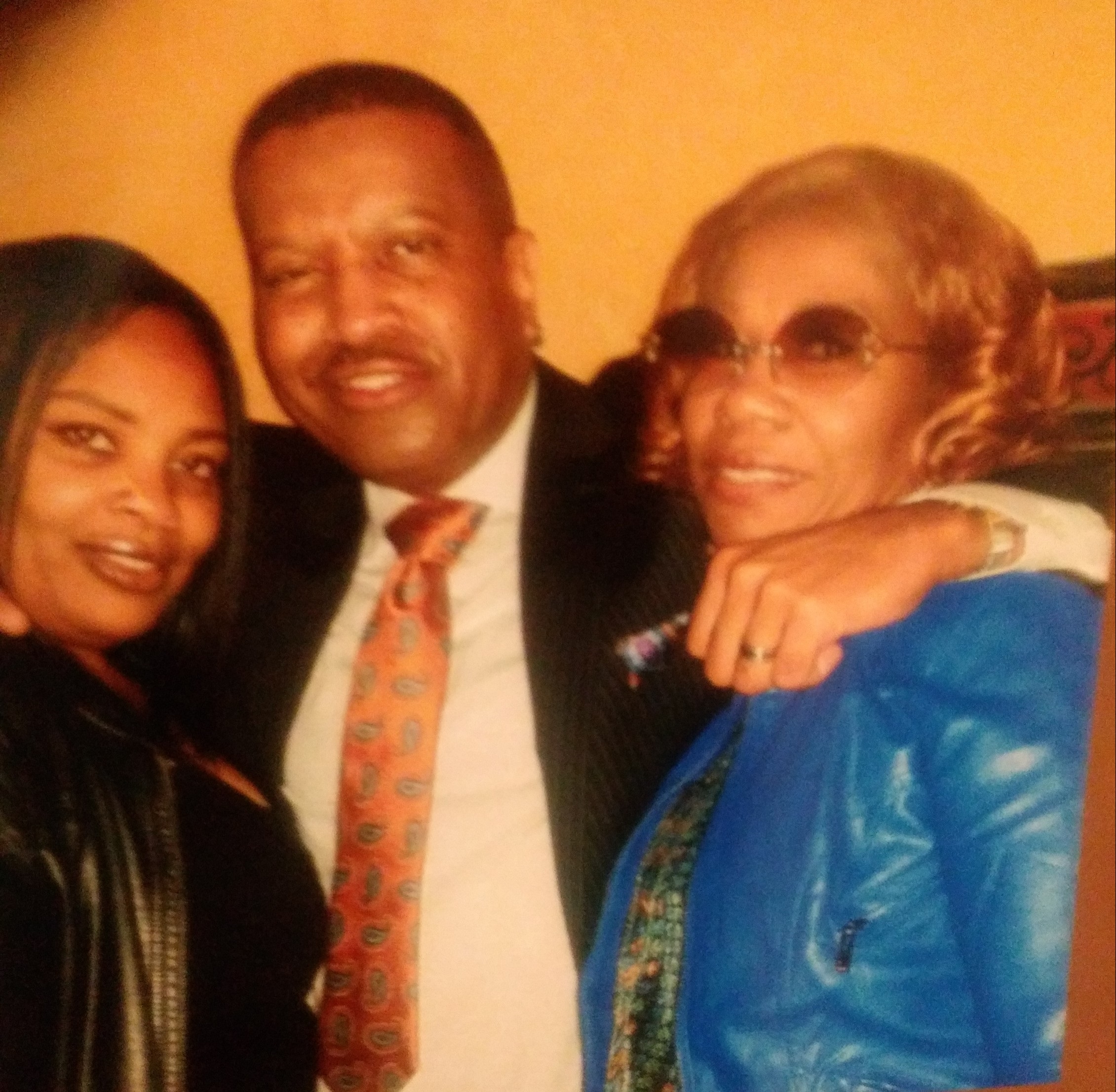 With permission from author
Victoria Esnault (2013, Sociology)
As president of the Residence Halls Association, Victoria helped organize Siblings Weekend and the Sadie Hawkins Dance.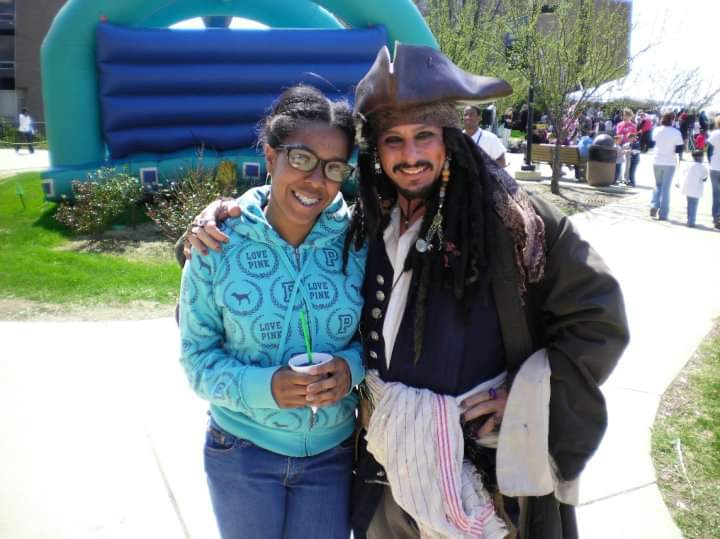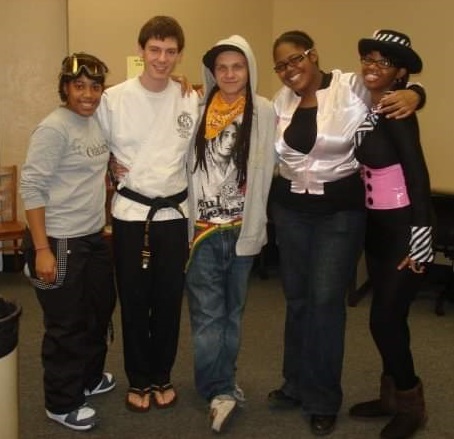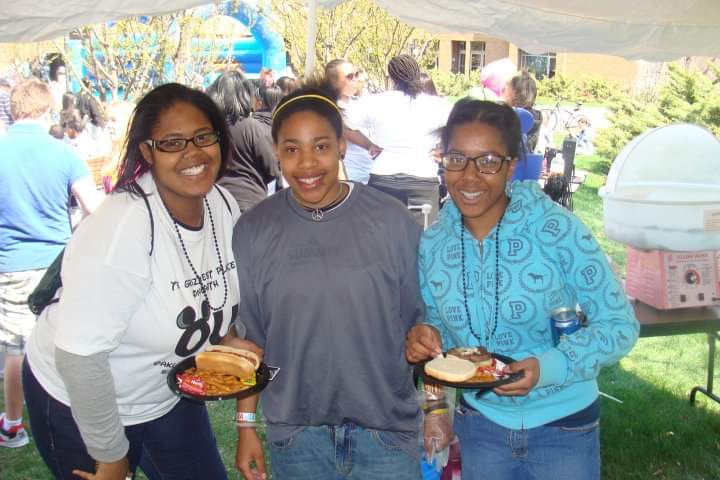 For more information
Manuel Pierson, "Equal Access for Minority Students at Oakland University" (January 1974 report) - in Manuel Pierson papers, box 4 Manuel Pierson, memo, September 16, 1969, on the OU black population - in Manuel Pierson papers, box 4, folder Minorities- African Americans - Black faculty and staff
Oakland University Black Profiles (Oakland University, Fall 1981-1982)
All documents and images are from Oakland University Archives collections