Pioneer Pete: OU's mascot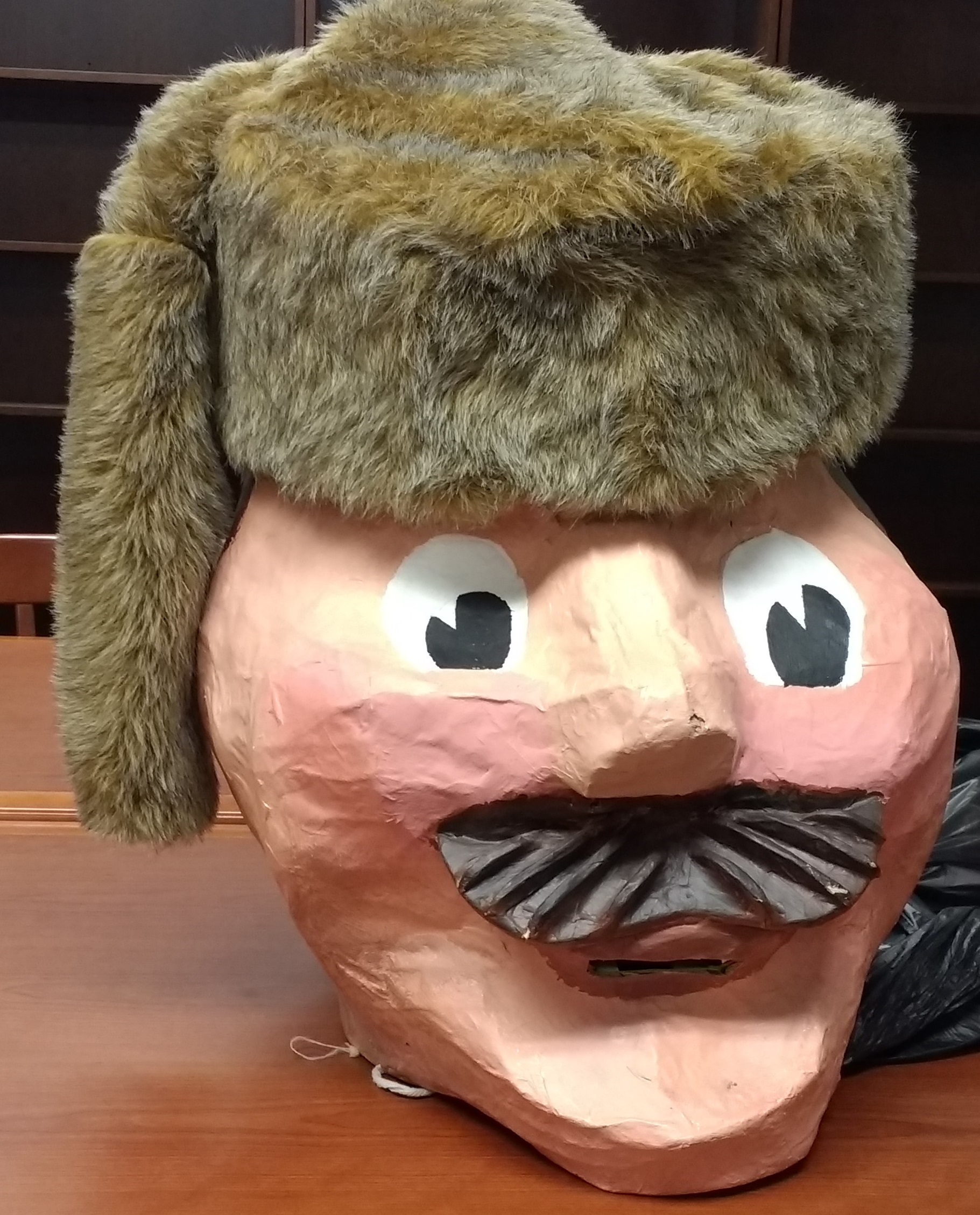 The birth of the Pioneers
When OU started intercollegiate sports in 1964, cross country runners and swimmers called themselves the Pioneers with the blessing of Athletics Director Hollie Lepley.
In addition to his racoon skin hat, the Pioneer mascot wore buckskin clothes and sported a toy rifle. Alumni say he was also seen in bathing trunks (OU Magazine, Fall 2007).
At the suggestion of OU's cheerleading coach, Charles ("Chick") Conklin (SBA '79) created Pioneer Pete in 1977.
Fully clad in pioneer costume, he led the men's and women's basketball teams onto the court for every home game for the next two years.
Pioneer Pete remained OU's unofficial mascot until his retirement in 1998.
Pioneer Pete is challenged
As early as 1986, Coach Kampe thought Pioneer Pete lacked visual appeal and marketing potential, and launched a campaign to find a new mascot. The call for student submissions of a new mascot failed, however, and OU Athletics resurrected the Pioneers.
In 1988, an effort to spruce up the gym included a large painted Pioneer by the scoreboard - the work of DIA student Larry Holmes, based on a design by sports information director Stan Blackford.
As OU's women's teams accumulated successes in the early 1990s, students joked about changing "Pioneer Man" into "Pioneer Person."
"Grizzlies Eat Pete"
In 1995, however, Greg Kample, OU's longtime men's basketball head coach, was again pushing for a new mascot. A black bear then seemed to be the preferred option.
While some argued in favor of "Pioneer pride", a survey showed that most students did not recognize Pioneer Pete as an OU symbol.
OU's move to NCAA Division I provided the impetus to finally retire gentle Pioneer Pete in favor of the more aggressive Golden Grizzly.
Efforts to make Pioneer Pete look more ferocious failed to convince the Mascot Advisory Committee and President Russi.
In November 1998, the Golden Grizzlies made their debut with a blond grizzly mascot. His fur turned darker in 2007, just in time for OU's 50th anniversary.