Facts & Figures
Oakland University's Libraries support the educational, research, and public service mission of the University by providing user-centered teaching, services, resources, and learning environments for the entire OU community. The University Libraries are committed to fostering academic excellence and knowledge creation, and promoting information literacy within the campus community and beyond.
Collections in 2015-2016
608,432 e-books
511,414 print book volumes
61,042 e-journals
3,679 print journals
157,918 digital media
198 online databases
Special Collections
University Archives
Library OneSearch, a single-search tool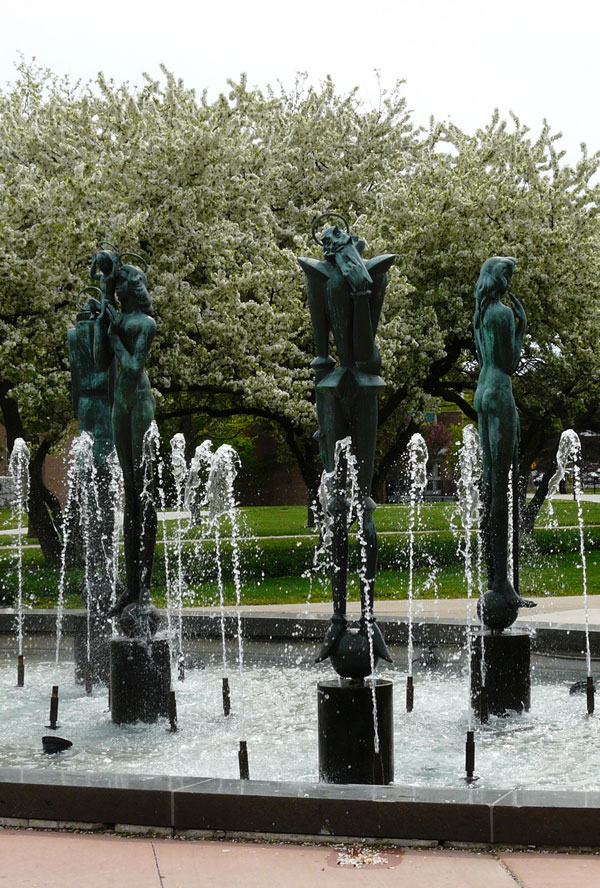 The front of the Library is graced by a fountain featuring 7 sculptures -- Saints and Sinners -- designed by Michigan artist Marshall Fredericks.
Research Services & Teaching in 2015-2016
4-credit course, LIB 250, Research in the Information Age
410 information literacy sessions and presentations
9,773 patrons attended information literacy sessions and presentations
627 individual research consultations
4,955 research help questions addressed
416 subject, course, and topical guides online
110 tutorials online
scholarly communication and research data support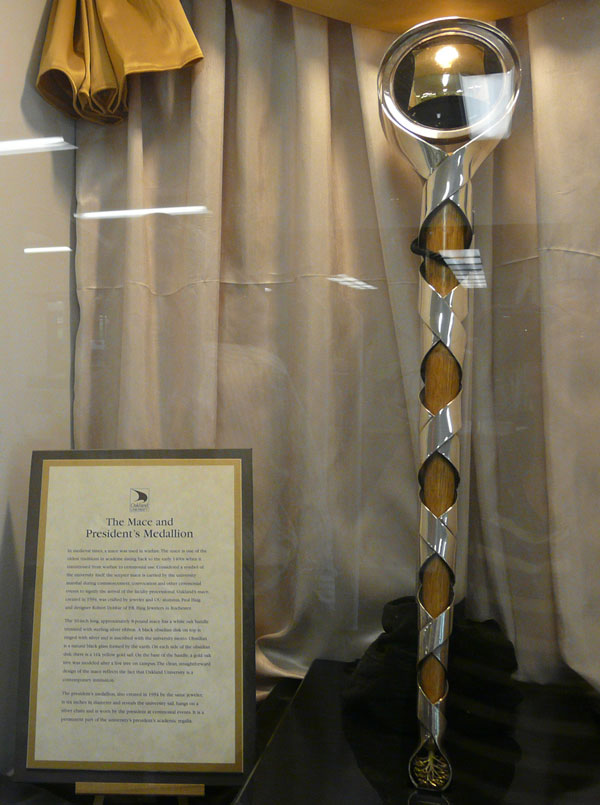 The University Mace is used to lead the solemn academic procession for all Oakland University; it can be seen in the library lobby.
Learning Spaces
wi-fi enabled building
24/7 hours of operation
Frankie's Cafe
laptops for checkout
more than 150 public computers
breakout rooms and "cabanas" with presentation-screen computers
more than 80 study rooms, some exclusively for medical students
open seating for up to 1700 students
605,920 visitors used our building in 2015-16
506,489 visitors viewed 1,115,065 pages on our website in 2015-16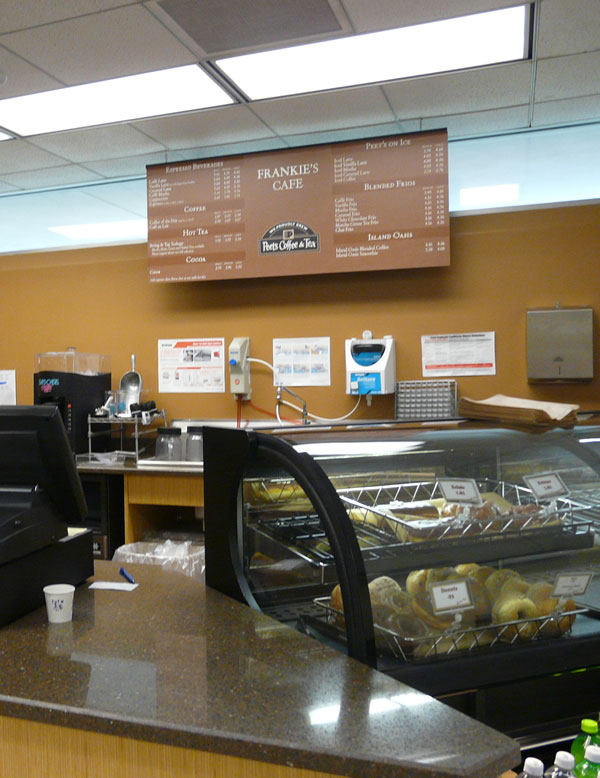 Frankie's Cafe is located to the right when you enter the building.
Engagement
Professional:

membership in the MeLCat network
reciprocal borrowing agreements with other libraries

Community:

open to the community
holding community events such as an annual poetry slam and a monthly Alumni Book-to-Film Club
partnerships with International Baccalaureate high schools in the area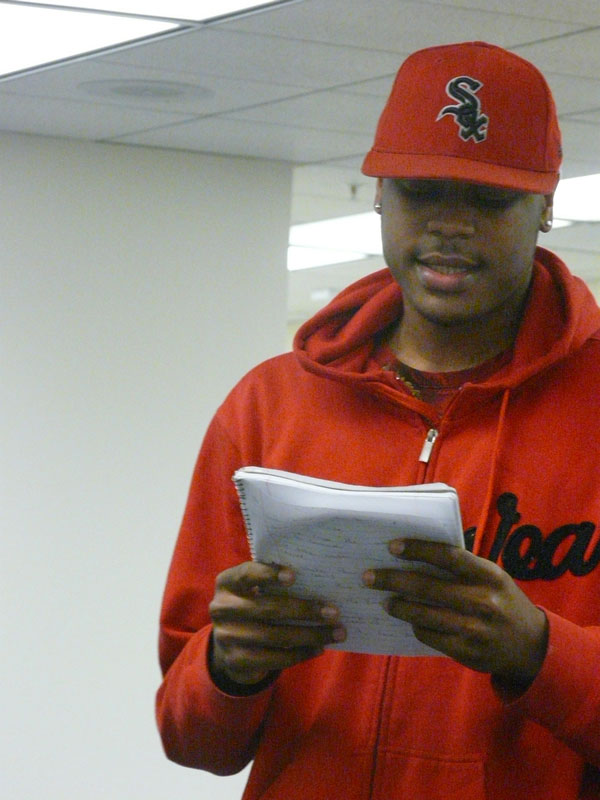 The OU Libraries hold an annual Poetry Slam among other events open to the community.
Created by # / Updated on May 1, 2017 by #