OU Libraries Timeline: 1950s
1959: Temporary library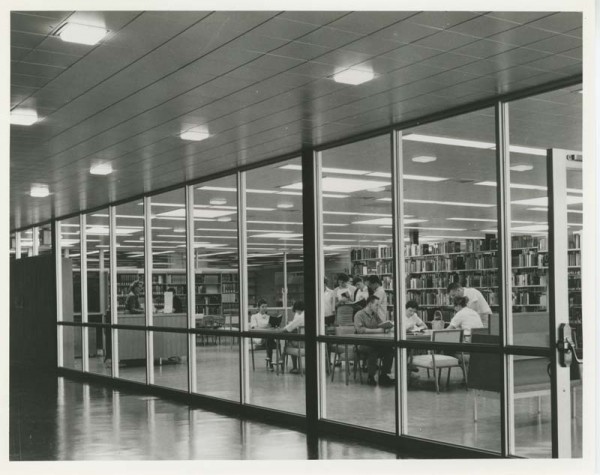 Temporary library quarters were set up at North Foundation Hall.  Books were available with 'complete freedom' (no restrictions on number that could be borrowed, no due dates, no fines, and, initially, 24 hour library access). Material was shelved alphabetically to make it available before it was catalogued. 
See timeline of ...

Photos courtesy of the Oakland University Archives.
In providing access to its collections, the Oakland University Archives and Special Collections acts in good faith. Despite the safeguards in place, we recognize that mistakes can happen. If you find on our website or in a physical exhibit material that infringes on an individual's privacy, please contact us in writing to request the removal of the material. Upon receipt of valid complaints, we will temporarily remove the material pending an agreed solution.