University Archives and Special Collections
Browse our digital collections in OUR@Oakland.
Explore the university archives' physical collections through our finding aids.
OU has a number of Special Collections, which include rare books and manuscript collections. Most are listed in the Library Catalog.
Online Exhibits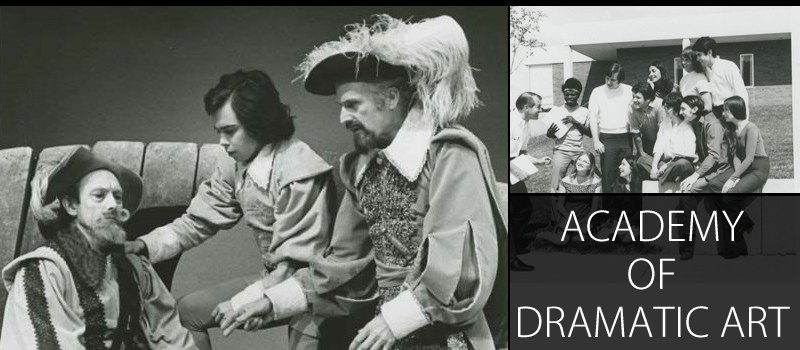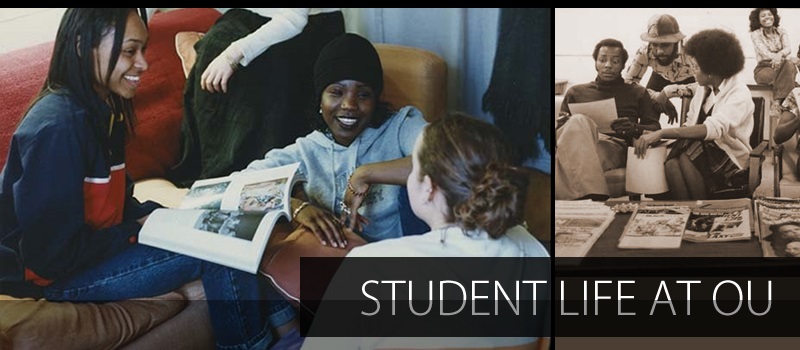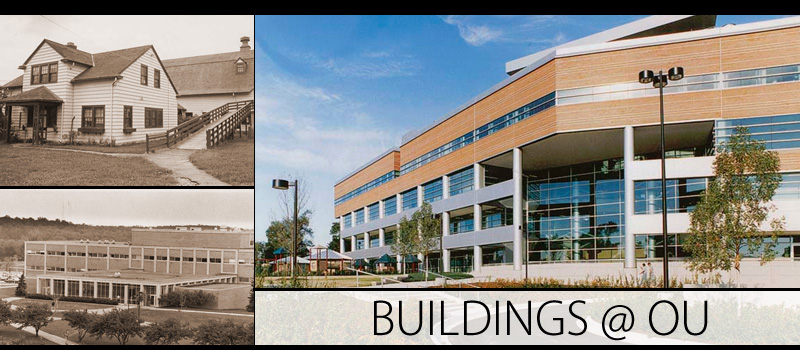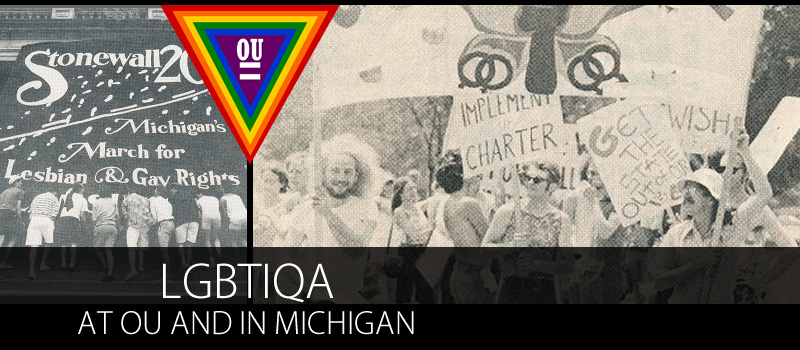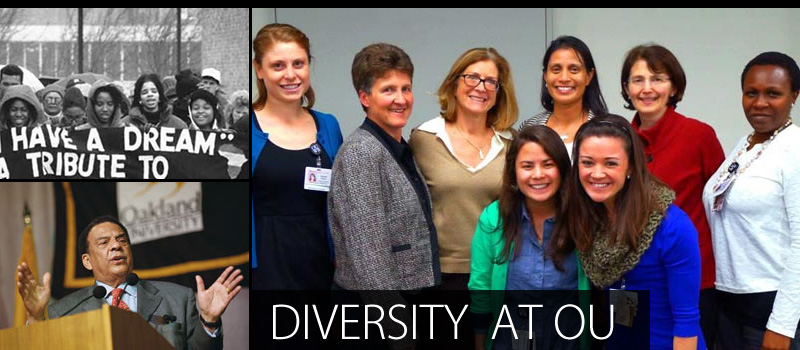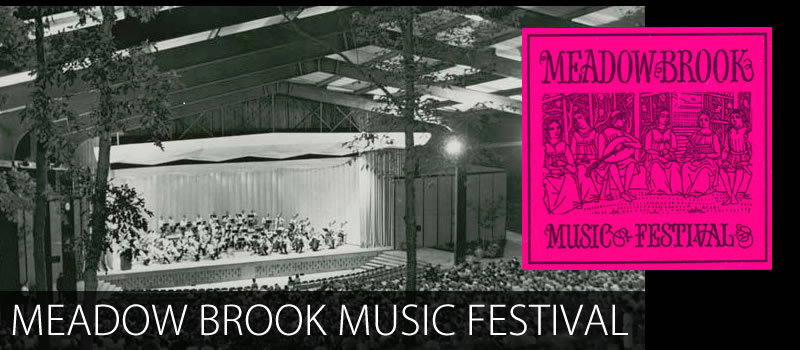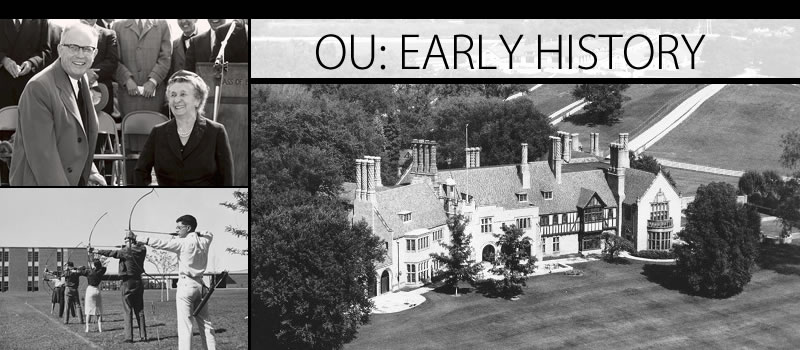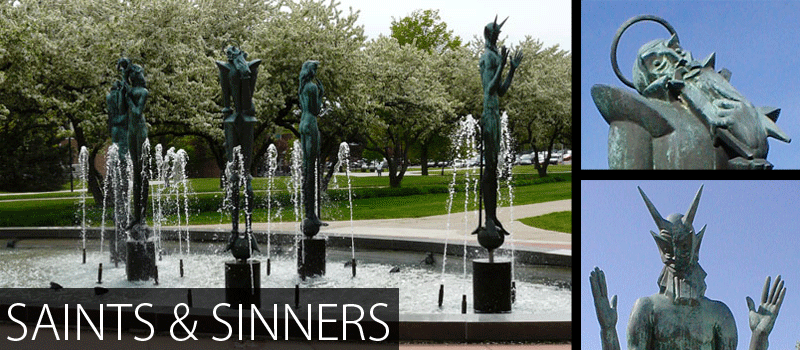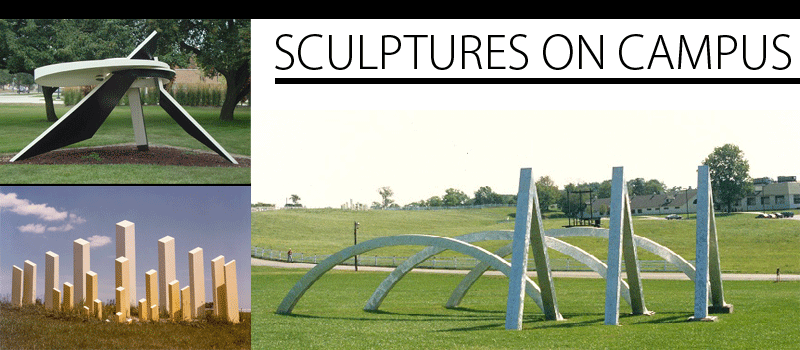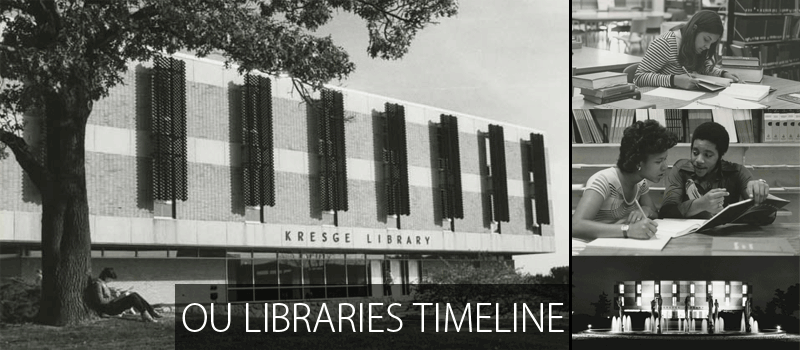 Current exhibit in the library
The Oakland Center
Summer 2018 - Lobby of Kresge Library
What did the "OC" look like in 1960? Photographs and other materials from the archives illustrate the evolution of this central gathering place on the OU campus.
Additional material is on display in Room 242, KL.