1950s
1959: First OU "For Credit" Classes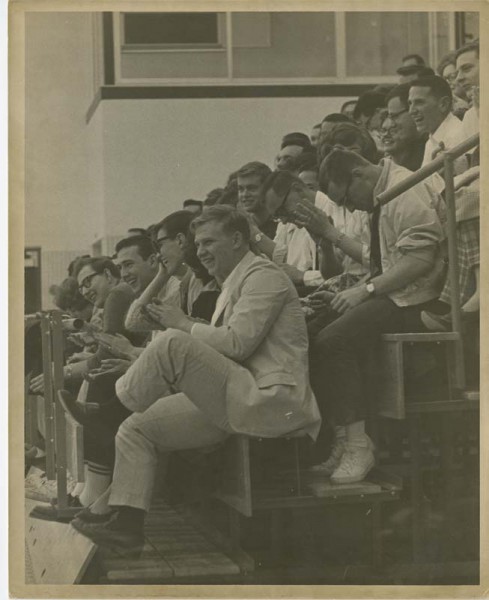 First "for credit" classes begin on September 21
with 570 students (1).  Race and gender
statistics
are unavailable for this group.
Image:  Oakland University Archives
1. In July 1958, OU offers non-credit continuous education class in a converted chicken coop. See OU Firsts
1959: Lynn Anderson Ruth: First OU Student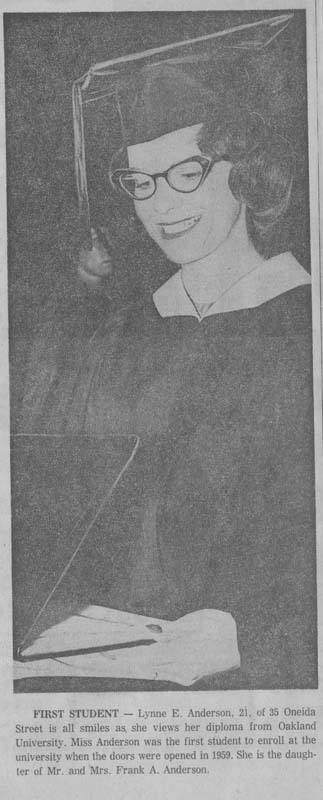 Chosen from a pool of students who finished in the top half of their class, Lynn Anderson Ruth registers for classes at Michigan State University - Oakland and receives student number 000001, making history as the
first MSUO student
.
Image: Oakland University Archives
1959: OU's First International Students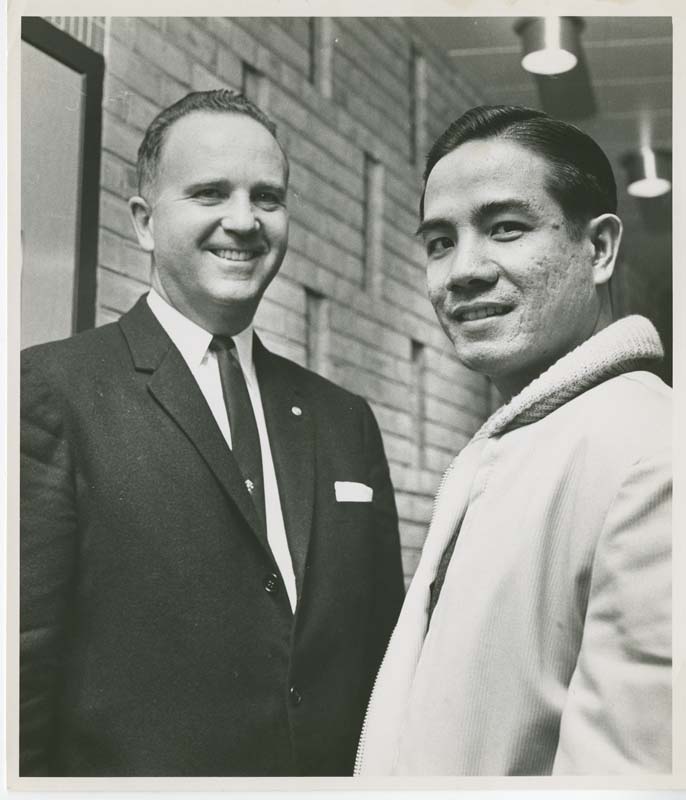 OU enrolls its first international  student, Aydin Ilgaz, a 19-year old male from Istanbul, Turkey (1).  Dang Xich Lan (above right), a 29 year old from Vietnam, enrolls in January 1960 (2).
1. "MSU-O Has First Foreign Student," The Oakland Observer, 11 December 1959, p. 5.
2. "Vietnam Student Enrolls at MSUO," The Oakland Observer, 29 January 1960, p. 1.
Images: Oakland University Archives

Photos courtesy of the Oakland University Archives.
Project credits: original research by Johnnie Blunt; updates by Dominique Daniel and Cheyanne Kramer
In providing access to its collections, the Oakland University Archives and Special Collections acts in good faith. Despite the safeguards in place, we recognize that mistakes can happen. If you find on our website or in a physical exhibit material that infringes on an individual's privacy, please contact us in writing to request the removal of the material. Upon receipt of valid complaints, we will temporarily remove the material pending an agreed solution.