Robert Gaylor Collection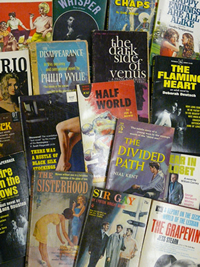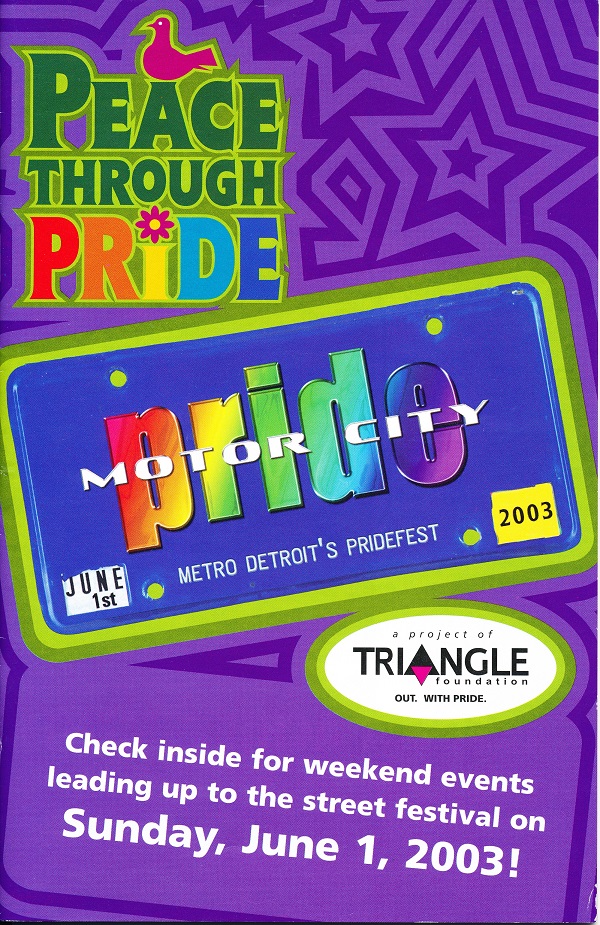 The Robert Gaylor Collection, located in Oakland University's Kresge Library, includes more than 3,200 books and other materials focusing on gay, lesbian, bisexual, and transgender (GLBT) people and issues.
The collection contains many titles of historical significance related to GLBT lives.  Fiction and non-fiction works are available, covering a wide range of disciplines such as religion, philosophy, history, psychology, sociology, politics, literature, and the arts.  Approximately 40 percent of the collection features gay or lesbian fictional characters.  Several important journals, magazines, newspapers and other periodicals are also included. 
An interview with Gaylor about his life and collection
Selected books and themes in the collection
Virtual browse and search

Inventory of journals, magazines and other materials
Access to the Collection
Inaugurated in 2007, the Gaylor Collection is housed in Kresge Library, Room 105 (Special Collections Room), on OU's main campus. This special collection can be accessed by appointment with Archives and Special Collections. It does not circulate.
The collection can be browsed and searched online. Note that the periodicals are currently not in the catalog but are inventoried separately.
Labor of Love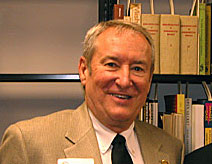 A former OU librarian and retired professor emeritus, Professor Gaylor began collecting GLBT materials in the 1960s when it was difficult to find information about GLBT communities and issues.  "As many older gay and lesbian people might remember," he said, "back in the early days, you wondered if you were the only one.  There were limited ways in which a person could find out about homosexuality.   When I began collecting, I had to visit numerous bookstores across the country to find gay materials.  It was difficult, but I purchased everything I could find." 
Thankfully, Professor Gaylor's self-described "collection mania" resulted in one of the finest GLBT collections in the state. Adriene Lim, former dean of the University Libraries, described the collection as "one of the most important local collections spanning the past 50 years and more of GLBT life."
Scope of the Collection
Every work in the collection addresses a topic related to homosexuality or features an LGBT fictional character.  Additionally, all works have at least one or more of the following characteristics: written by a GLBT author, published by a GLBT publisher, or featuring at least one character who is GLBT. 
There are also pulp-fiction paperbacks from the 1960s. Professor Gaylor acknowledges that many of the cover illustrations may be "lurid," but believes that the images and stories' themes are meaningful records of societal perceptions about GLBT people at the time. "In most cases," he said, "the stories ended tragically for the gay or lesbian character.  But as time went on, the novels began to have positive endings.  The materials began to cover every topic – cooking, travel, military service, and biographies.  In regard to controversial topics, such as gays in the military or same-sex marriage, I have always attempted to collect both sides of the debate."
Continuing Support:  The GLBT Literature and Resource Center Endowment
Thanks to those who have provided monetary support and gifts of high-quality materials, the Gaylor Collection continues to deepen and expand.   Funds from the GLBT Literature and Resource Center Endowment are used to maintain the collection and enhance it for future use. As Professor Gaylor describes it, "This fund is used to support a unique collection that helps people learn about us and the issues important to us.  It might play a part in opening someone's eyes, enriching a research project, or helping someone who thinks she or he is the only one.  I cannot stress enough how important it is to have this endowment fund grow.  We want this community resource to be a living collection, a loved collection, one that has pertinence today and in the future." 

The Kresge Library at Oakland University is proud to offer this distinctive special collection to students, scholars, and community members in the region and beyond.   Your support helps ensure that this collection will continue to benefit future generations.  Help us transform people's lives through learning, discovery, scholarship, and research.  Please make a gift today to the GLBT Literature and Resource Center Endowment.