Why Share Data?
Sharing your data publicly (usually online) makes it available for other researchers to re-use. Data sharing is increasingly becoming mandated by institutions, funding agencies and publishers.
Reasons to Share Data
Increase your research impact and citation rate: If you share your research data online and others cite it, you can include these citations with your publication citations, demonstrating an increased impact of your scholarship! (PLoS ONE article: Sharing Detailed Research Data Is Associated with Increased Citation Rate)
Promote collaboration: Other researchers finding your data online may be an avenue to start new or expand existing collaborations.
Increase transparency and reproducibility of research
May be mandated by funding agency or publisher: Data sharing guidelines vary widely between different funding agencies and publishers so check their guidelines very carefully. Currently, OU does not require you to share your research data.
How to Share Your Data
Submit as a supplemental files to a publication: Check the journal or publisher's Author Guidelines to see if this is an option.
Deposit in a data repository: A data repository makes your data publicly available online. Most data repositories contain data related to a specific discipline but some are discipline-agnostic.
Publish it in a data journal: As the name implies, a data journal publishes data files along with a description of the data set. Examples of data journals include Scientific Data (published by Nature) and Research Data Journal for the Humanities and Social Sciences
Share it on a personal website: This option is not recommended due to the significant time commitment required to maintain a personal website.
Best Practices for Sharing Your Data*
Check if your funding agency or publisher has data sharing requirements: They may require that the data is made available for a certain period of time. They may also require that you use a specific data repository or provide them with a citation that notes where the data was deposited.
Before sharing, check intellectual property rights: Data itself is considered a fact and isn't subject to copyright. But an expression of the data (such as a figure in a publication) could be subject to copyright.
Select data to share: You should share the data that supports all parts of your publications, including tables and figures
Apply a license to your data to facilitate re-use: Apply a Creative Commons license or Open Data Commons license to your data. A license will tell other researchers how they can (and can't) re-use your data. Creative Commons licenses are often denoted by the icons below.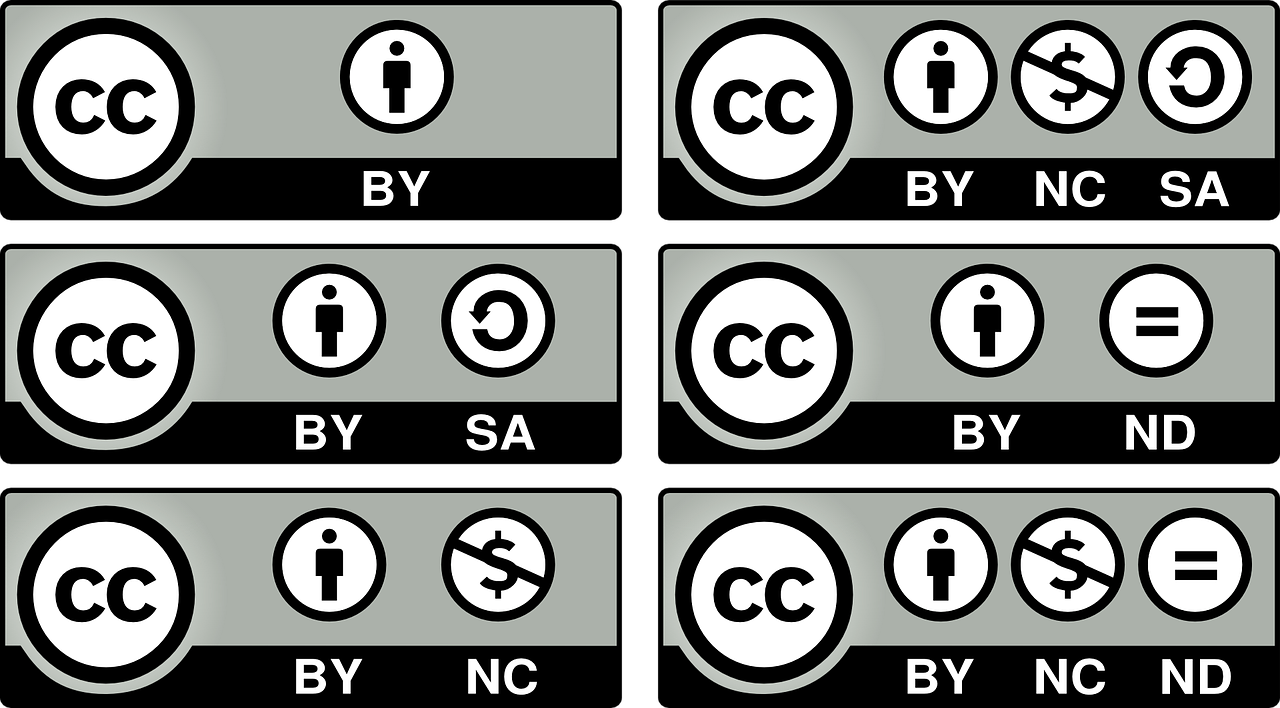 Share data around the time of publication: Some funders and publishers require that data is available prior to or at the time of publication.
*Confidential data needs to be de-identified prior to sharing publicly.
Make a plan for your data
Find and re-use existing data
Organize and store your data
Share your data