Focus: Women - The Women's Liberation Caucus at Oakland
On November 11, 1970, the Women's Liberation Caucus, a women's student organization at OU, were invited by Focus: Oakland, the conservative student newspaper, to create a special edition of the paper.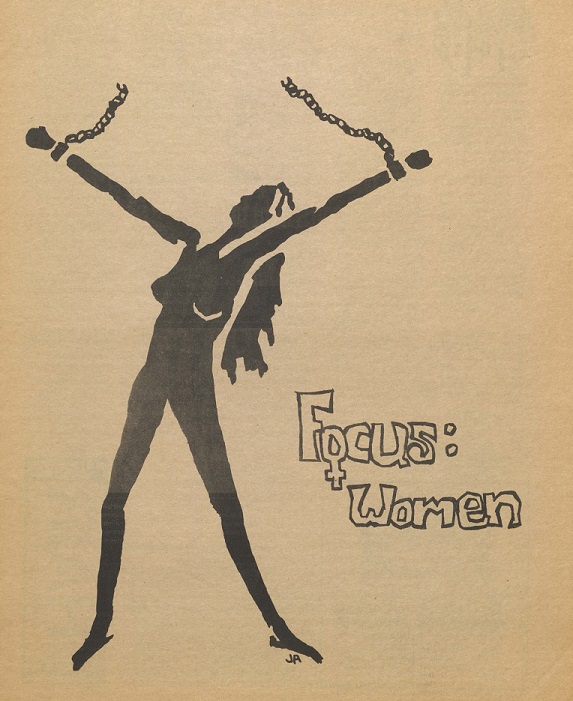 The creative issue was composed and edited by Carol Andreas, Meg Beegle, Amy Kell, Patty Book, Pam King, Helen Form, Judy Latimer, Linda Layton, Shelly Lou Rassmusen, and Sharon Rose. This special edition was titled Focus: Women.
The Women's Lib Caucus used this opportunity to expose the inequality and oppression of women both countrywide and at Oakland University. The cover of this issue displayed a women's silhouette chained to the cover with her feminine figure on display for the reader. Her oppressive chains were explored through poetry, essays, and opinion pieces inside.
This special edition begins with a scathing poem titled, "On the Liberation of Men." This piece describes with biting prose the "moaning child" that is the "revolutionary man."

Following this work is "A Great Revlon Revelation." This essay is a moving plea for women not to forget their inner beauty. The author poetically protests makeup commercial's inauthenticity, "A beautiful object is reflected in the glass part CoverGirl, part Maybelline, part Revlon, well known brands: but the best is lost: You!"
The next page contains an ad for "Notewell: Women's Lib Teach in." This event included groundbreaking discussions about Sex Roles in the 70's, An Alternative Society: Communal Living, Men's Liberation, Radical Lesbians, Women Workers, Childcare, and Abortion & Birth Control.

Page four begins the Women Lib Caucus's exposé on Oakland University's unequal hiring and benefit practices for women. The article title "The Real Vital Statistics" exposed that of the 301 faculty members at Oakland University only 49, or 16%, were women. And, of these 49 women only 10% received tenure. That makes only 5 tenured female professors at Oakland University in the 1970s. Oakland University, the author discloses, is not the only unequal hiring agency: "After 4 years, one-fifth of the working women are in non-professional jobs: clerical, sales, etc." African American women, they found, were at a distinct disadvantage to even white women who were already paid less than white males.

These statistics were summarized on the next page in the poem "Predestination" by Robin Morgan. The poet describes the thoughts about a baby boy's future versus the limited future of marriage for little girls.
Morgan questions the opinions of men and women about "bra burners" in her following poem "Think About It." Bra burners is a term used to describe women who burned their bras (figuratively and literally) to symbolize the throwing off of the repression of women. These poems and an essay titled "Who's a Bra Burner?" are accompanied by another silhouetted image-this time of a burning bra.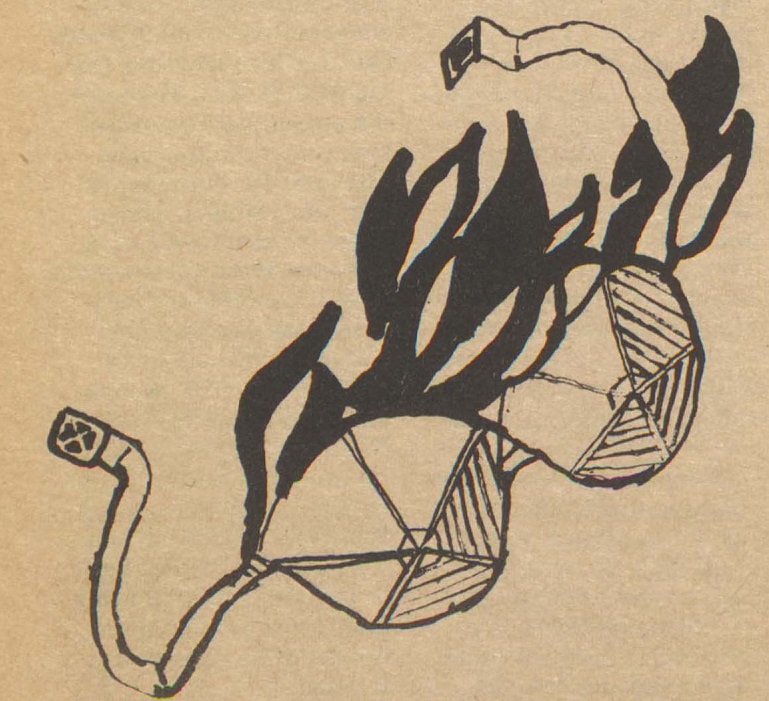 .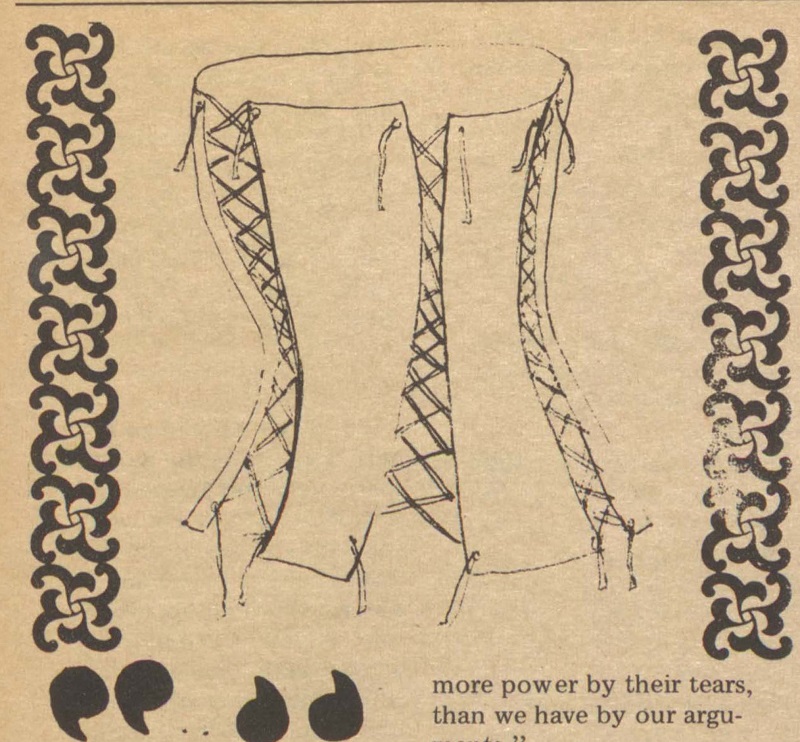 The Women's Lib Caucus debuted a radical two-part section titled respectively "Famous F---" and "Not-so-Famous F---." Here, they included sexist quotes from well-known and local figures. For example, an included quote by Voltaire is "All the reasonings of men are not worth one sentiment of woman."
In addition there are quotes from Balzac, Samuel Johnson, and Victor Hugo.
They even called out an Oakland University student for his "chauvinistic" behavior.

The final page of Focus: Women issue contained an essay titled "Child Care et allia." This article details the limited resources available for women at OU. The author discusses the limited gynecological help, unreasonably priced childcare (69 cents per hour), and the male run career services. This exposé concludes with a call for Oakland University women to unite in a sisterhood to give women equal rights to men at OU.


Focus: Women, the November 11, 1970 edition of the Focus: Oakland paper was filled with blocked ads. Page 2 featured an ad for "contraceptives privately." This women targeted ad was the only ad of its kind. The rest of the edition had ads directed at a distinctively male audience. Page 8 contained one such ad for Pabst: Blue Ribbon beer. The article included the bolded question "What should I serve when the boys drop over?" The 1970's male dominated media concludes the Focus: Oakland's special women's edition with an ironically male-centric ad giving a perfect example of the Women's Lib Caucus's claims about inequality among the sexes.

A project completed by Sarah Werthman for an internship in the Oakland University Archives, Summer 2017