Athletics at OU
Sept. 16-30, 2015, lobby of Kresge Library
Did you know OU had a ski tow in the 1960s? The exhibit in the lobby of Kresge Library features numerous photos, artifacts and documents illustrating athletics at OU from its founding in 1959 to the present.
The University Archives are grateful to Oakland Athletics for allowing items from their collections to be displayed.
Beginnings
When Oakland University opened in 1959 it only offered recreational activities such as archery, bowling, casting, golf, and marksmanship. A ski slope and tow were set up two years later.
It was not until Spring 1964 that then Chancellor Woody Varner authorized intercollegiate athletics.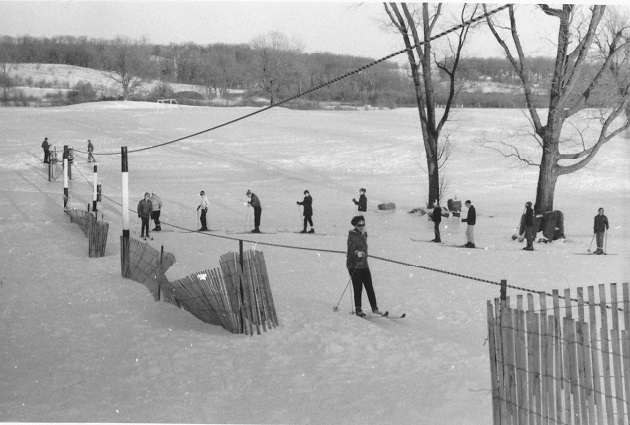 Hollie Lepley, the first Director, built the programs from scratch.
During the first year students could choose from cross country (won 17, lost 7 in 1965-66), soccer, men's and women's swimming (won 13, lost 7 in 1965-66), indoor track, golf, tennis and track.  In 1967 men's basketball was added, and baseball the following year, followed by many others.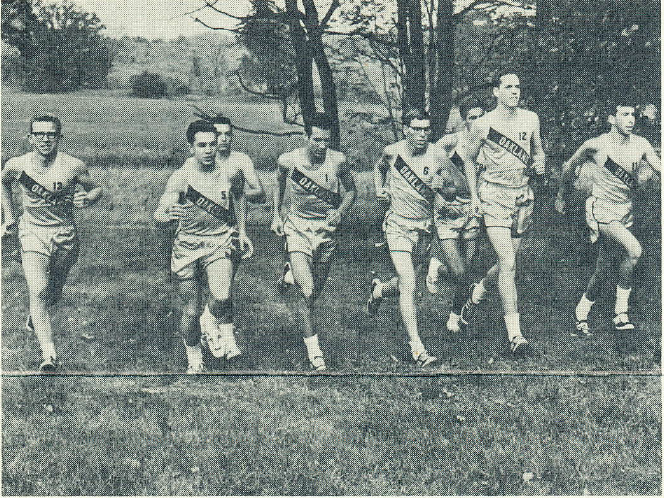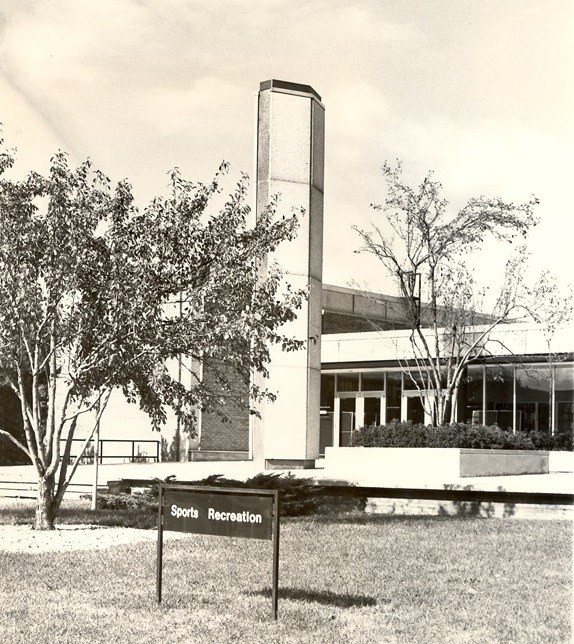 The first intramural building opened in 1963 and was named after Hollie Lepley. 
It has since become part of the OU Recreation and Athletics Center.
Developments
-- In 1973-1974 OU joined the Great Lakes Intercollegiate Athletics Conference.

-- The men's swimming and diving team won 19 GLIAC Championships overall, and in 1979-1980 won their first ever National Championship.


-- OU made the transition to NCAA Division I in 1997-98.


-- OU joined the Horizon League on July 1, 2013, winning a pair of swimming and diving titles.
OU Athletics Today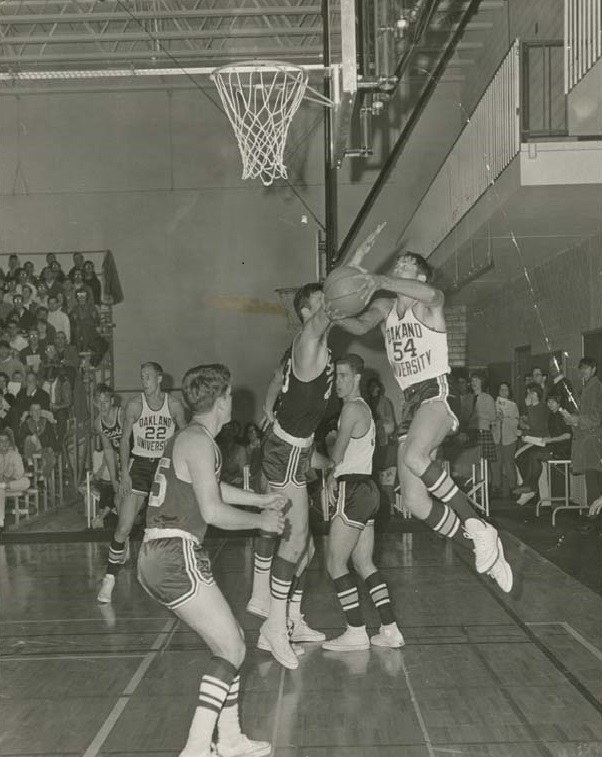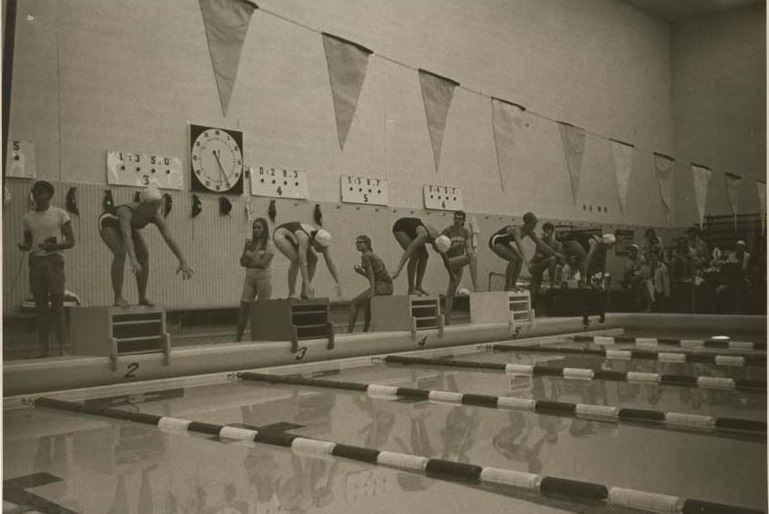 Today Oakland supports 18 men's and women's intercollegiate sports and can be proud of its achievements:
Captured 10 national championships
Had 159 individual national champions
Won McCafferty Trophy for all-sports champion in Horizon League in 2014-15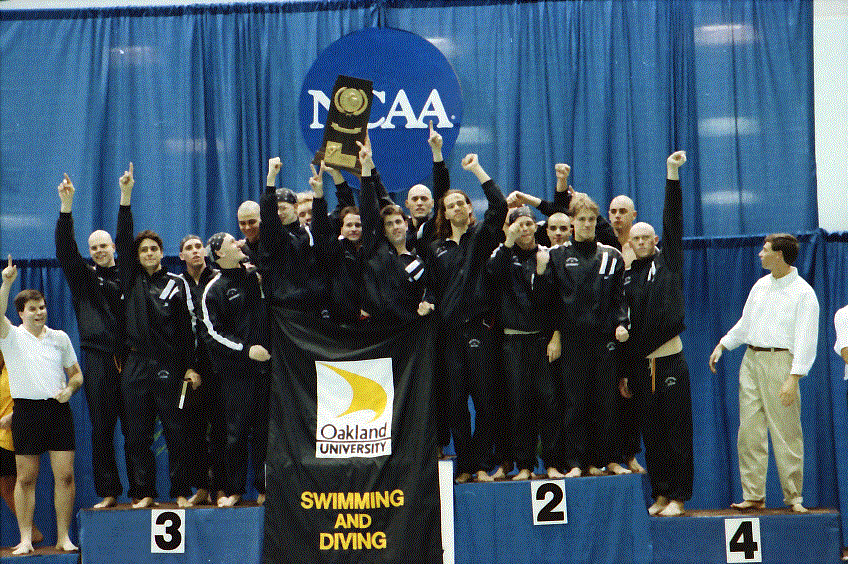 Photos courtesy of Oakland University Archives / OU Athletics
Last updated 09/10/2015
For questions, contact Dominique Daniel (daniel[at]oakland.edu)