Online Exhibits

Explore a timeline of diversity topics and events at Oakland University, ranging from the first international students in 1959 to the first African-American Month celebration in 1969 to a 2011 NSF grant to increase the number of women in STEM fields.

While the Festival has changed from its initial conceptions in regards to programming, it has retained its status as a prominent cultural center within the musical community.    

Oakland University opened its doors in 1959, on a brand new campus carved out of the Meadow Brook Estate, with 2 buildings, 24 faculty and about 570 students.
The story of how a few men built this university from scratch is a unique tale of vision and dedication.

Saints and Sinners, by Marshall Fredericks, was Oakland University's first major exterior sculpture. The seven bronze figures represent good, evil, temptation, knowledge of good and evil, a saint of the church, a mother and child, and a warrior saint.

The campus of Oakland University boasts a number of outdoor sculptures by well-known artists, most of them with local roots. The most recent addition, The Grizz, is the mascot of the university.

Explore the history of OU Libraries through the years starting with the temporary library before the ground-breaking ceremony on October 17,1960 up to the latest developments. You can browse by decade or by topic.
Previous Exhibits at Kresge Library
Sept. 20-30, 2014, Kresge Library, Room 242
Class of 1964, come and remember life at Oakland in the early 1960s! Photos, documents and objects are on display in the library. You will be able to browse the Oakland Observer and much more!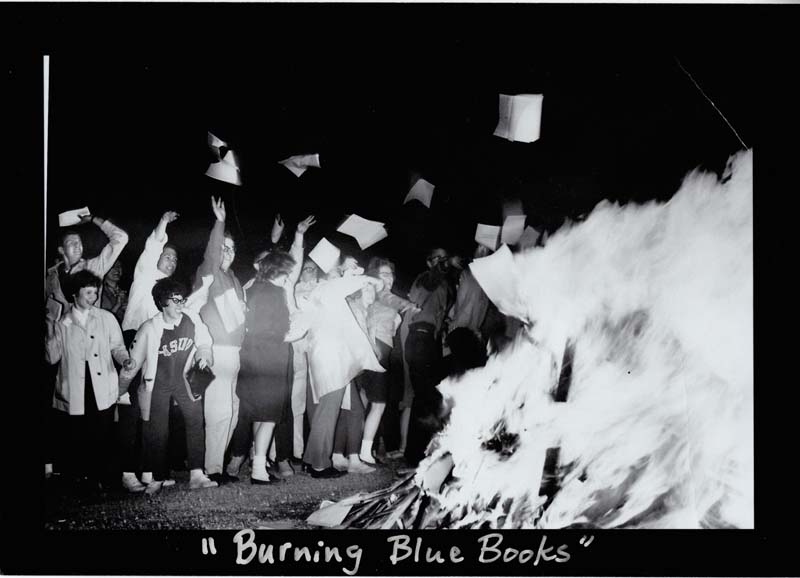 Sept. 20-30, 2014, lobby of Kresge Library
While attending Homecoming check out the exhibit in the lobby of Kresge Library. It features photos, objects and documents illustrating athletics and academic life at OU from its founding in 1959 to the present!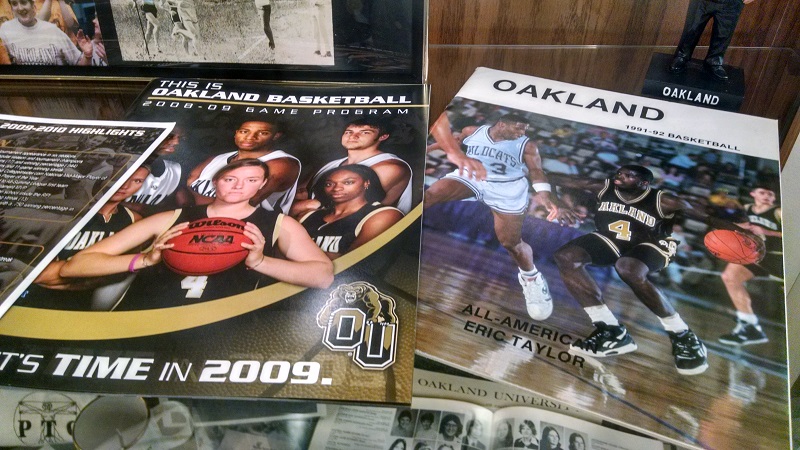 June-Sept., 2014, Lobby of Kresge Library
In Fall 1967, 44 Oakland University students went on a study abroad tour in Asia. They stayed in Hong Kong for a semester's class work under the direction of professors Henry Rosemont and Edward Buote.

March 3-June 21, 2014, Lobby of Kresge Library
OU has grown dramatically since 1959: from 570 students the first year to over 20,000 in 2013-2014; from 3 original buildings to over 40. With growth came exciting opportunities and perplexing challenges. Members of the OU community have all experienced the impact of OU's growth first hand.