Springer Collection
This is probably the foremost collection at Oakland University and one of the strongest collections on the Civil War in any Michigan library.  Mr. Springer was the editor of the New Center News published in Detroit and was an avid collector of Civil War materials.  The collection consists of 2000 volumes, lots of original materials, and the "Black Papers."  Mr. Black was an attorney that Mr. Henry Ford I hired to investigate the death of John Wilkes Booth.  There are also a number of artifacts in this collection.
Lincoln Bookend,
reproduction of statue in Lincoln Memorial Building, Washington, D.C., designed by Daniel C. French

Wit & Humor of Abraham Lincoln,
Carleton Case

Life of Abraham Lincoln, Illustrated,
taken from Abbott's "Lives of the Presidents" (house in which Lincoln was born)

The Pioneer Boy,
William Thayer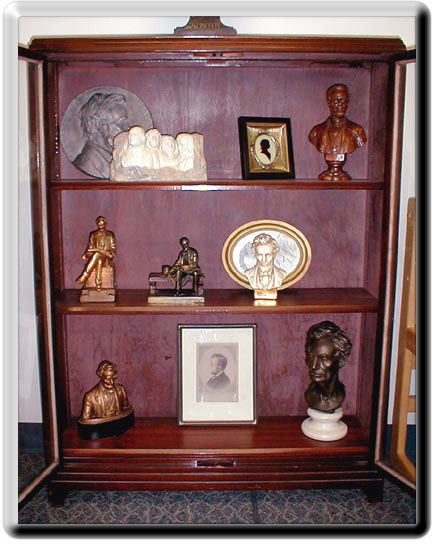 The collection also includes documents bearing Abraham Lincoln's signature.