1st Floor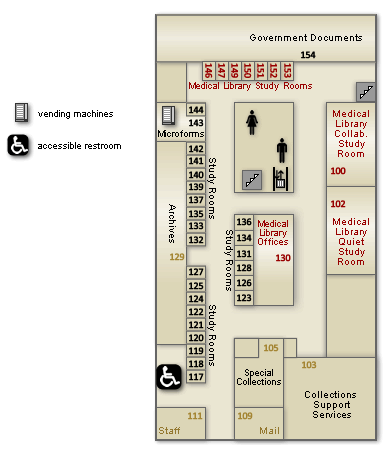 Services:
Medical Library
Collections Support Services
University Archives
Vending machines
Study spaces / Technology:
Collections:
Government Documents
Microforms
Special Collections
2nd Floor - MAIN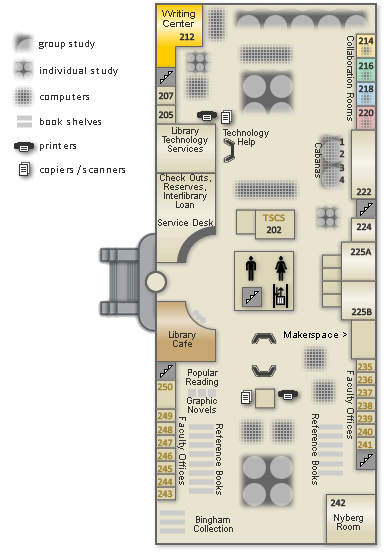 2nd floor is the main floor of the library.
Services:
Research help
Technology help
Service Desk:
Check outs, reserves, and interlibrary loan
Library Cafe
Library faculty offices
Study spaces / Technology:
Computers, printers, copiers
Scan Pro: microforms scanner
Collections:
Magazines in lobby
Reference books
Bingham collection of children's books
3rd Floor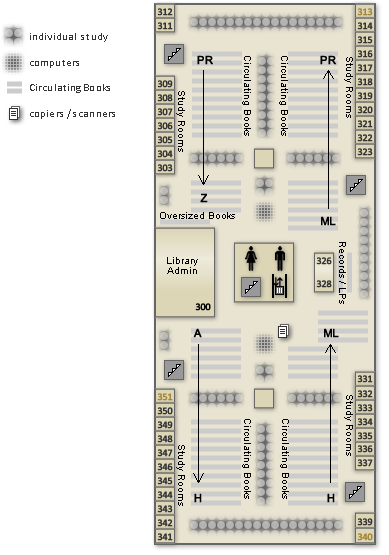 3rd floor is the quiet study floor in the building.
Please do not use cell phones or meet with large groups for study.
Services:
Study spaces / Technology:
Individual study tables across the floor
Study rooms along the walls
Two computers for quick lookup
Collections:
Circulating books
Records / LPs
4th Floor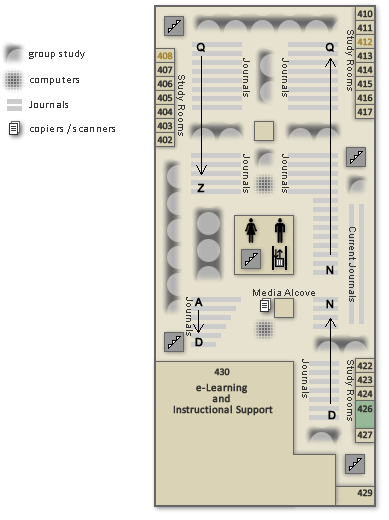 4th floor is ideal for group study.
Services:
Study spaces / Technology:
Group study tables across the floor
Study rooms along the walls
Two computers for quick lookup
Reflection room (room 426)
Collections:
Current journals and magazines
Journal collection