Why should I be information literate?
We are always seeking information... Information literacy is the set of skills needed to effectively find and use information.
We are ALWAYS in need of good information – accurate, reliable, up-to-date. Information helps us reach conclusions, make choices, and communicate more effectively.
Good information is also essential for research papers, reports and all assignments! But finding the "good stuff" is difficult in the oceans of information produced today.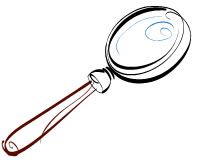 to find out how "information literate" you are!