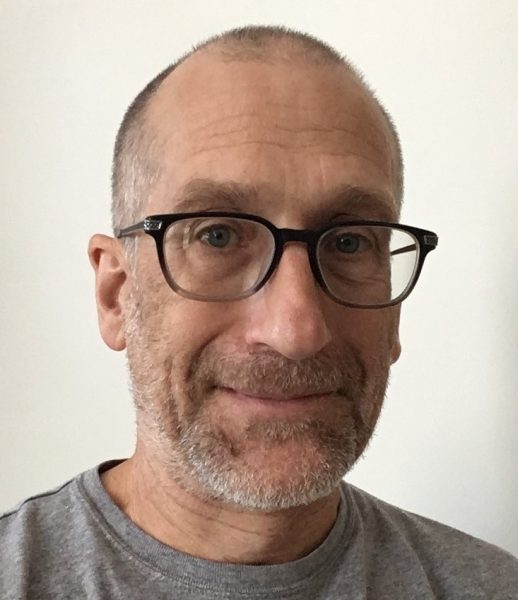 James E. Van Loon
Assistant Professor | Research Data Librarian
Subject librarian for Engineering & Computer Science, Mathematics & Statistics, Actuarial Sciences

jevanloon@oakland.edu | 248-370-2477
245 Kresge Library
https://orcid.org/0000-0002-2993-1242

Available: virtually by appointment.
Book an appointment
Research Interests
Research data management and data sharing, evidence-based collection development, bibliometrics.
Selected Publications
Van Loon, J. E., Akers, K. G., Hudson, C., & Sarkozy, A. (2017). Quality evaluation of data management plans at a research university. IFLA Journal, 43(1). doi: 10.1177/0340035216682041.
Van Loon, J. E. (2014). Research data services in an academic library. In R. Peacock & J. Wurm (Eds.), The new academic librarian: essays on changing roles and responsibilities (pp. 106-113). Jefferson, North Carolina: McFarland & Company, Inc.
Selected Presentations
Van Loon, J. E. (2019). Scholarly communication discussion: Panel discussion on journal package cancellation hosted by ACRL-STS, ALA Midwinter Meeting, January 27, 2019, Seattle, WA.
Clark, R., and Van Loon, J. E. (2018). Germinating best practices in weeding eResources: A community garden approach. Poster presented at Electronic Resources & Libraries Conference, Austin, TX.
Hawthorne, M., Breeding, A., Van Loon, J., Hill, B., Beavers, P. (2017). Using historical interlibrary loan data and OCLC to downsize our print journal collection. Presented at the 2017 Charleston Library Conference, November 8, 2017, Charleston, SC.
Lai, H. L., & Van Loon, J. E. (2014). Information literacy skills as a critical thinking framework in the undergraduate engineering curriculum. Paper presented at the American Society for Engineering Education North Central Section Conference, April 4-5, 2014, Rochester, MI, United States.
Van Loon, J. E. (2014). Adapting to the academic environment. Presented at a panel session hosted by the SLA Engineering Division, Special Libraries Association Annual Conference, June 8, 2014, Vancouver, BC.
Putt, S., & Van Loon, J. (2014). Building research data services at Wayne State University Libraries. Paper presented at the Michigan Academy of Science, Arts & Letters, February 28, 2014, Rochester, MI, United States.
Awards/Honors
Patricia B. Knapp Award, Wayne State University School of Library and Information Science, December 2010.
Selected Service
University Service
STANDING COMMITTEES
2020 - present | Member, Senate Library Committee

TASK FORCES AND AD HOC COMMITTEES
2020 - present | Member, Responsible Conduct of Research (RCR) Faculty Advisory Committee
Professional Service
2014 - 2019 | Member, ASEE Engineering Libraries Division (ELD) Awards Committee
2014 - 2019 | Member/Reviewer, ASEE ELD Publications Committee
October 2018 | Reviewer, Journal of the Medical Library Association
Educational Background
Master of Library and Information Science, Wayne State University, 2010
Master of Science in Mechanical Engineering, Wayne State University, 1993
Bachelor of Science in Mechanical Engineering, Wayne State University, 1983
Created by MH / Updated on July 22, 2020 by MH