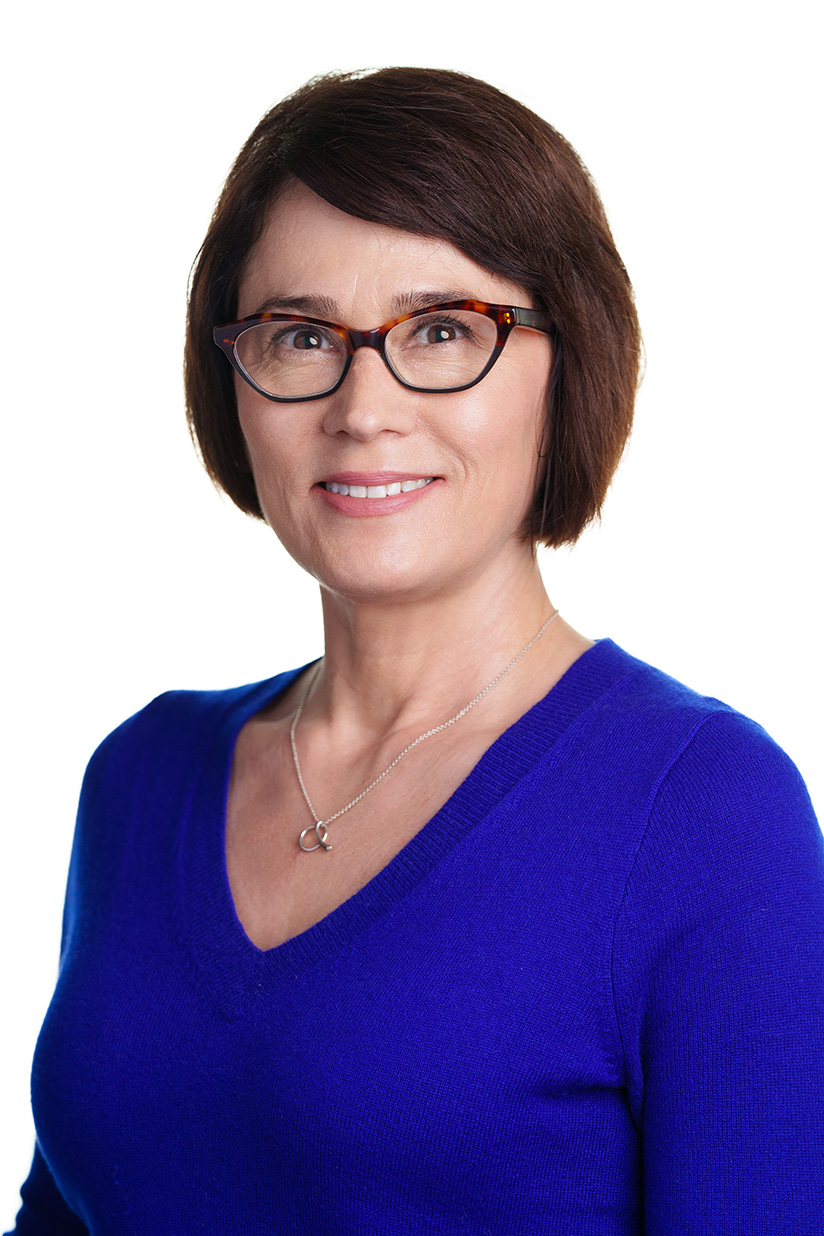 Anne Switzer Zacharias
Associate Professor, Kresge Library
Social Sciences & Outreach Librarian
Office: 239 Kresge
Phone: 248-370-2475
Fax: 248-370-2474
Email: switzer2@oakland.edu
AIM: atswitzer
Services Provided
I provide library outreach to Oakland University and collaborate with its surrounding communities on events such as OU's African American Celebration and Poetry Slams. I also participate in student activities and facilitate groups for students and alumni. I strive to promote diversity initiatives both in the library and campus-wide.

In addition, I provide reference services at Kresge Library's reference desk, as well as individual research consultations by appointment.

I act as liaison to Sociology & Anthropology, Social Work, Criminal Justice and Women & Gender Studies programs. I'm responsible for their library instruction sessions and collection development needs.
Publications
Switzer, A. (2008). Redefining diversity: Creating an inclusive academic library through diversity initiatives, College & Undergraduate Libraries 15(3), 280-300.

Switzer, A. & Wynn Perdue, S. (2011). Dissertation 101: A research and writing intervention for Education graduate students, Education Libraries 34(1), 4-14.

Switzer, A. & Barclay, L. A. (2012). Book clubs: Best practices in promoting critical thinking skills in Business classes. Journal of Business & Finance Librarianship, 17(4), 328-345.

Greer, K., Swanberg, S., Gunn, M., Daniel, D., Switzer, A., Wynn-Perdue, S. (2012). Beyond the web tutorial: Development and implementation of an online, self-directed academic integrity course at Oakland University. The Journal of Academic Librarianship 38(5), 251-258. doi:10.1016/j.acalib.2012.06.010

Switzer, A. (2013). Beyond cap & gown: Lifelong learning for university alumni and the role of the academic library, (in progress).
Presentations
Switzer, A. & Lepkowski, F. (2007). Information literacy & the returning Masters student: A view from the library side. In Proceedings of Society for InformationTechnology and Teacher Education International Conference, March 26-30, 1343-1348. San Antonio, TX: Association for the Advancement of Computing in Education. Peer-reviewed.

Switzer, A. (2008). The academic librarian & techno-communication: Facilitating social networking with Generation Y students. In S. W. Witt (Ed.), Disappearing disciplinary borders in the social science library: Global studies or sea change? Proceeding of the International Federation of Library Associations and Institutions (Social Science Libraries Section), August 6-8, Toronto, Ontario, Canada: University of Toronto Press. Peer-reviewed.

Barclay, L.A. & Switzer, A. (2010). Building critical discussion into human resource courses: The book club. Paper presented at the 31st Annual Meeting of the International Industrial Relations and Human Resources Conference, October 22-23, Louisville, KY. Peer-reviewed.

Switzer, A. (2013). The impact of social media in academic libraries. Presentation at the Michigan Academy of Science, Arts, and Letters Conference (Library and Information Sciences Section), March 22, Holland, MI.
Library Service

Senate Library Committee
2008-2010, 2013-2015
Undergraduate Research in Writing Award Committee (Chair 2013-2014)
2012-2013, 2013-2014
Library Committee on Instruction
2010-2011
Events and Exhibits Committee
2011-Continuing
Library Marketing Team
2010-Continuing
Elections Committee (Chair 2007, 2013)
2007-2009, 2012-2014
Merit/Travel Committee (Chair, 2007)
2006-2008, 2012-2014
Information Commons Task Force
2008-2010
Plagiarism Tutorial Task Force
2011-2012
Library Strategic Planning Committee
2011-2012
Popular Reading & Graphic Novel Selection Committee (Chair)
2011-Continuing

University Service

University Senate Committee
2008-2011, 2013-2016
Academic Conduct Committee
2013-2015
Executive Committee, American Association of University Professors
2008-2015
Center for Excellence in Teaching & Learning Advisory Board Member
2011-2013, 2013-2015
Women & Gender Studies Executive Committee
2013-2016
University Committee on Undergraduate Instruction
2011-2012
University Retention Committee
2013
Student Academic Support Committee
2006-2009
Women & Gender Studies Annual Film Festival Committee
2013-
American Association of University Professors, Library Representative
2006-2008
LGBTQA Employee Resource Group
2006-Continuing
Oakland University AAUP Committee W
2005-Continuing
S.A.F.E. (Students, Administrators & Faculty for Equality) Ally
2004-Continuing

Professional Associations & Service

Association of College and Research Libraries (ACRL)
2004-present
Michigan Academy of Science, Arts and Letters, Co-Chair for Library and Information Sciences Section
2013-2014
American Library Association (ALA)
2002-present
ALA GLBT Round Table
2004-present
American Association of University Women
2004-present
Education
Master of Library and Information Science, Wayne State University, 2003
Bachelor of Arts, Aquinas College, 1993
Created by MH / Updated on July 22, 2020 by MH