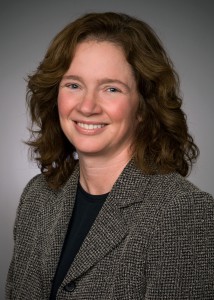 Recent Publications and Reports:
Condic, K. (2023) ResearchGate: A Scholars Companion. Report

Condic, K. (2022) Will Your Next Library Director Have an MLIS? Library Leadership & Management, 36(2).

Condic, K. (2021) Examination of Academic Library Websites Regarding COVID-19 Responsiveness. Journal of Web Librarianship, 15(1), 32.45.
DOI:10.1080/19322909.2021.1906823 .

Condic, K. (2020) AAU Library Directors: Past employment and educational credentials. Journal of Library Administration, 60(7), 714-725. DOI:10.1080/01930826.2020.1786983

Condic, K. (2019). Educational Background of ARL Directors. Library Leadership & Management, 33(2), 1-15.

Condic, K. (2016). ALA Library Schools and Subject Reference Coursework: A Short Communication. Journal of Education for Library and Information Science, 57, 329-332.

Condic, K. S. (2015). Citation Analysis of Student Dissertations and Faculty Publications in Reading and Educational Leadership at Oakland University. Journal of Academic Librarianship 41, 548-557.

Condic, K. (2013). The Self-Determined Middle Manager. In R. Farrell & K. Schlesinger (Eds.), Managing in the middle: The librarian's handbook (pp 117-121). Chicago: American Library Association.

Condic, K. (2009). Using Second Life as a Training Tool in an Academic Library. Reference Librarian 50, 333-345.

Condic, K. (2008). Uncharted Waters: ERMs implementation in a medium-sized academic library. Internet Reference Services Quarterly 13, 133-145.

Condic, K. (Winter 2007). "You Can't Just Google It. Oakland University Journal 12, 59-69.

Condic, K. (2005). Internet Resources: Counseling. College & Research Libraries News 66, 454-457, 465.

Condic, K. (2004). Student preferences for purchase given limited library budgets. Collection Building 23, 5-12.
Degrees:
Master of Training and Development, School of Education and Human Services, Oakland University
Master of Science in Librarianship, Western Michigan University

Created by MH / Updated on July 22, 2020 by MH