For the first time the Annual Maurice Brown Poetry Reading is hosting two poets, Dennis Hinrichsen and David James. Each will be reading selections from his poetry in Banquet Room B of the Oakland Center (campus map) on Thursday, October 15, 2009, at 5 p.m. The reading is open to the public. Admission is free. Refreshments will be served.
Dennis Hinrichsen's recent books include Kurosawa's Dog (Oberlin College Press, 2008), Cage of Water (University of Akron Press, 2004)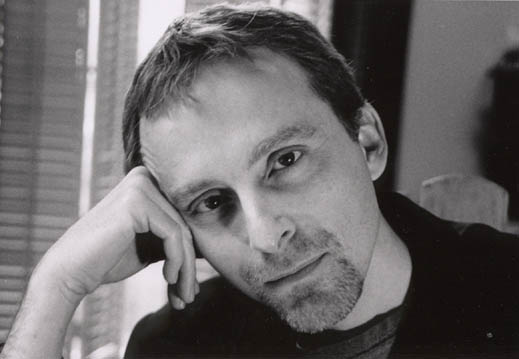 and a chapbook, Message To Be Spoken into the Left Ear of God (Mayapple Press, 2004). His other collections of poetry are The Attraction of Heavenly Bodies (Wesleyan, 1983), The Rain That Falls This Far (Galileo,1991), and Detail from The Garden of Earthly Delights (University of Akron Press, 2000), which won the 1999 Akron Poetry Prize. His poems have appeared in American Literary Review, Black Warrior Review, Crab Orchard Review, Field, Notre Dame Review, Passages North and Rattle. He teaches at Lansing Community College.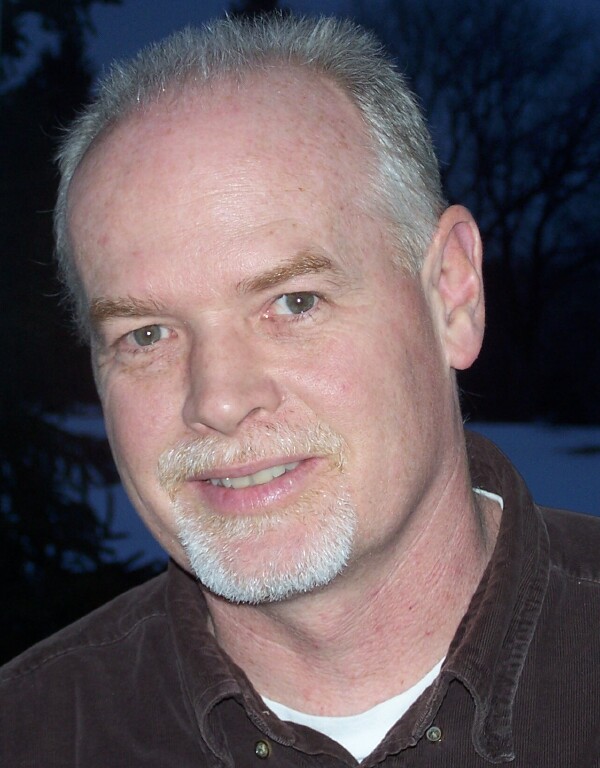 David James' first book, A Heart Out of This World, was published in 1984 by Carnegie Mellon University Press. Since then, he's published four chapbooks with March Strneet Press: Do Not Give Dogs What Is Holy, I Dance Back, I Will Peel This Mask Off, and, most recently, Trembling in Someone's Palm (2008). His one-act play, "After Godot," was produced off-Broadway at the Theatre-Studio in September 2003. The author's other one-act plays include, "The Aftermath" and "Finding the Muse," both of which were produced off-Broadway at the American Globe Theatre in April 2003 and April 2002, respectively. He teaches at Oakland Community College, Orchard Ridge.
This reading is sponsored by the Department of English and the College of Arts and Sciences as a tribute to Professor Maurice Brown, who taught in Oakland University's English Department from 1961 until his death in 1985. The Maurice Brown Collection of Contemporary Poetry in Kresge Library also honors his memory.
For more information, contact the Department of English, (248) 370-2250, www2.oakland.edu/english

Added event: October 7th, 4 to 5 p.m. in the OU Art Gallery, "Reading Dennis Hinrichsen and David James ." English Department faculty and students will be reading selected poems by both poets. Free (with refreshments) and open to the public.
---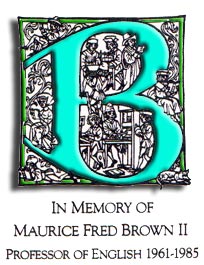 Books at Kresge Library by the poets:
by Dennis Hinrichsen
by David James
Sampling of their poems "online":
Poems by Dennis Hinrichsen:
"Deer Poem"
"Lion and Gin"
"On Purgatorio I" and "Message to be Spoken into the Left Ear of God"
"Radio Cash" and "What They Ate, Where They Ate It"
Poems by David James:
"How to Make Amends"
"Instructions on How to Fall in Love" [remote access limited to OU faculty, staff, students]
"She Dances Like Mussolini"
Other Online Resources
An Interview with Dennis Hinrichsen
Biographical Information on David James from Contemporary Authors Online [remote access limited to OU faculty, staff, students]
Michigan Writers Series from Michigan State University--Hinrichsen and James each reading from his works, interview with each. Requires RealPlayer to hear the readings and interviews.
---