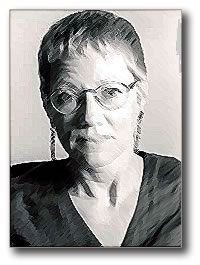 The Annual Maurice Brown Poetry Reading is proud to host Linda Gregerson on Wednesday, September 24, 2003 at 4:00 p.m. in the Ballroom B of the Oakland Center. Thanks to the support of the Department of English and the College of Arts and Sciences Distinguished Programs Fund, admission is free and refreshments will be served. A book signing and reception will follow the reading. For more information, call the English Department at 248.370.2250 or contact Bruce J. Mann, Chair, Department of English at mann@oakland.edu.
Gregerson has written three volumes -- her most recent is the acclaimed Waterborne (2002), which recently
earned her the $100,000 Kingsley Tufts Poetry Prize, and she teaches Renaissance literature and creative writing at the University of Michigan, Ann Arbor. According to Professor Gladys Cardiff, her poetry is marked by "intelligence" and "a rich lyrical voice, that is by temperament opposed to sentimentality and easy consolations."
Books by Ms. Gregerson at the Oakland University Library
Reading by Linda Gregerson (Audio provided in the Real Audio format, get the Real Audio Player Free):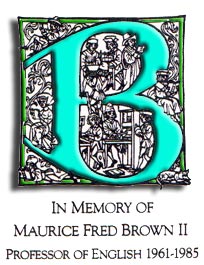 The Horses Run Back to Their Stalls, from The Atlantic Online (2002)
Waterborn, from The Atlantic Online (2000)
For the Taking, from The Atlantic Online (1993)
Safe, from The Atlantic Online (1990)
Shakespeare's Sonnet 116, from The Atlantic Online
Articles by Linda Gregerson*:
The sower against gardens. Kenyon Review 23, no. 1 (Winter 2001): p. 115-133.
Protestant Erotics: Idolatry and Interpretation in Spenser's Faerie Queene. ELH 58, no. 1 (1991 Spring): p. 1-34.
Book chapters and articles by Linda Gregerson available in the Kresge Library:
"The Commonwealth of the Word: New England, Old England, and the Praying Indians." British Identities and English Renaissance Literature. Ed. David Baker. Cambridge, England: Cambridge UP, 2002. 178-193.
"Colonials Write the Nation: Spenser, Milton, and England on the Margins ." Milton and the Imperial Vision. Ed. Balachandra Rajan. Pittsburgh, PA: Duquesne UP, 1999. 169-190.
"The Limbs of Truth: Milton's Use of Simile in Paradise Lost." Milton Studies 14 (1980): p. 135-152.
Past Maurice Brown Poetry Reading Poets
*Access to some material is restricted to current Oakland University students, staff, and Faculty.