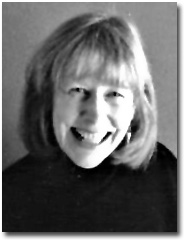 The Annual Maurice Brown Poetry Reading is proud to host acclaimed poet and scholar Wendy Barker Thursday, September 29, 2005 from 4:00 – 6:00 p.m. in the Varner Recital Hall. Admission is free and refreshments will be served.
Wendy is the author of four collections of poetry, including Poems from Paradise and Lunacy of Light: Emily Dickinson and the Experience of Metaphor. Recipient of NEA and Rockefeller fellowships as well as other awards in poetry, her work has been translated into Hindi, Japanese, and Bulgarian. A Fulbright senior lecturer at the University of Sofia in 2000, she is a professor of English at the University of Texas at San Antonio.
This reading is sponsored by the Department of English and the College of Arts and Sciences as a tribute to Professor Maurice F. Brown, who taught at Oakland University from 1961 until his death in 1985. The Maurice F. Brown Collection of contemporary Poetry in Kresge Library honors his memory.
For more information, contact:
Department of English
(248) 370-2250