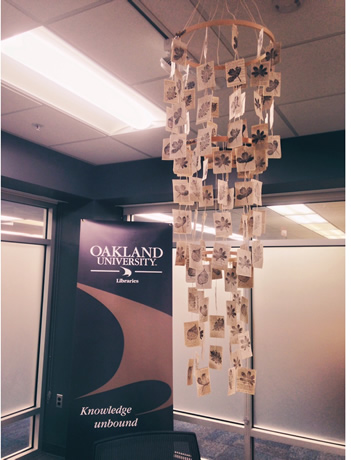 This exhibition highlights projects completed by students in SA 482: Advanced Photography and New Media.  During a library instruction session, the class spent time researching different artistic techniques, including montage, collage, assemblage, appropriation, and artists' books.  Following the class, each student chose a withdrawn library book and used it, or a book from his or her own collection, to create art inspired by research.

The books vary in theme and technique, illustrating the limitless possibilities inherent to research and inquiry.

More books may be viewed in the display case in the library lobby.  Any questions about may be directed to Katie Greer, greer@oakland.edu.