Records of the University Libraries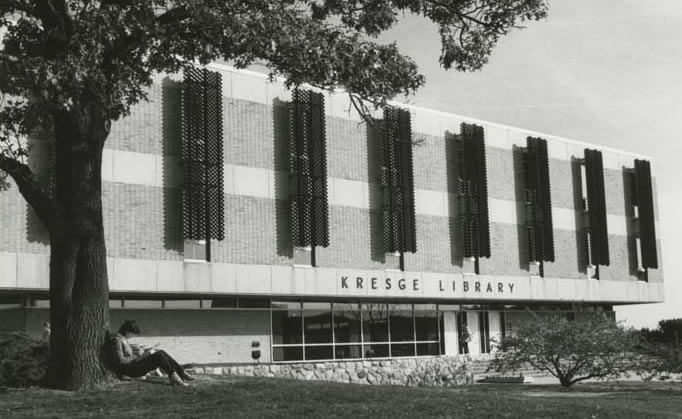 This collection contains the records produced by the Oakland University library since the opening of the institution in 1959.
For an overview of the library's history, see the timeline.
Dean Files
David Wilder
Royce Butler
George Gardiner
Suzanne Frankie
Associate Dean Files
Indra David
Annual Reports
Library Annual Reports (1960-
Library Unit Annual Reports
Archives Annual Reports
Building Information (Kresge Library)
Library Committee - Library Council
Minutes
Annual Reports
Library History
1959-1969 by Elizabeth Raczkowski.
1970-1979 by Nicole Sheard.
Minutes
Administrative Group Minutes
Executive Committee Minutes
Faculty Assembly Minutes
Instruction Group Minutes
Public Services Minutes
Reference Group Minutes
Reports
North Central Accreditation Report on the Library
Other
Friends of the Library
Access to Materials
We are happy to accommodate appointments with researchers at any time during the week, 8:30am to 4:30pm.