OU Libraries Timeline: staff
1969: Gender Inequality and Women's Rights at OU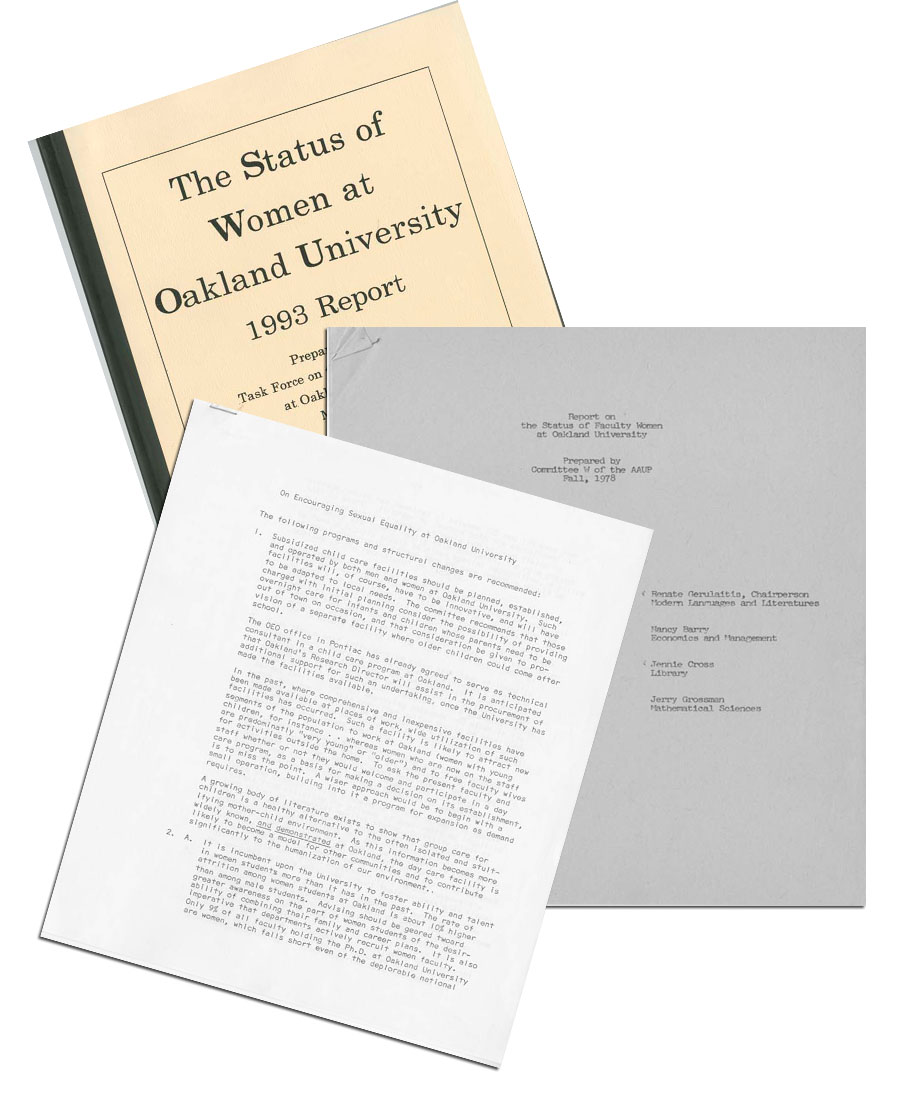 Like its peers, Oakland University has struggled with gender inequality. During the last half-century, the University has produced numerous reports that analyze pay and promotion gaps between male and female faculty and staff. These reports also describe differential achievement levels and opportunities between male and female students.
In 1969, the Women Right's Committee produced "On Encouraging Sexual Equality at Oakland University," a five page document that recommended programmatic and structural changes that would facilitate a more welcoming environment for female student, staff, and faculty. In 1971, the Oakland chapter of the American Association of University Professors produced "Report of the Status of Women at Oakland". This report was updated in 1978. In 1993, the Task Force on the Status of Women at Oakland University issued it's own report. Together, these reports illustrate a history of challenges and successes for women at OU.
Image: OU Kresge Library Archives
See timeline of ...
1981: Black Profiles Booklet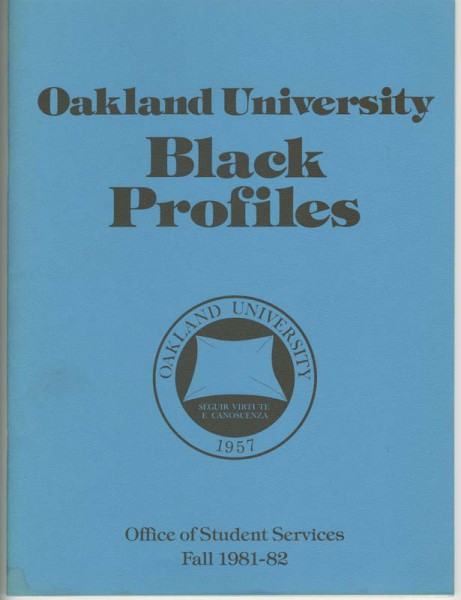 Dean of Students Manuel H. Pierson approves the production of "Oakland University Black Profiles," a booklet of OU African American student leaders, faculty, and staff. Distributed on October 27, 1981, this publication was compiled to facilitate solidarity and academic success within the OU African American student population.
Image: OU Kresge Library Archives
See timeline of ...
1990: Mission: Unity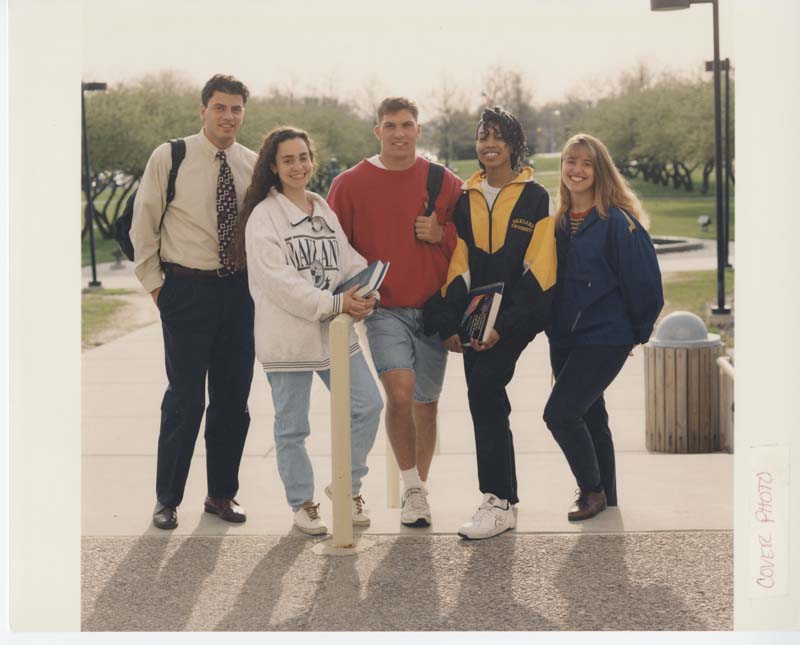 Mission: Unity, consisting of students, staff, and alumni, is formed to facilitate cross-cultural discussions about race. Marc Allen Payne, a senior, is its founding president. The organization is later renamed Cross-roads. (
11 July 1990 Board of Trustees minutes
).
Image: OU Kresge Library Archives
See timeline of ...
2004: LGBTQIA Employee Resource Group
OU employees establish the Lesbian, Gay, Bisexual, Transgender, Queer, Intersex, and Ally Employee Resource Group (
LGBTQIA
). The group's mission is to "
to foster an inclusive, open campus community, and to advance equality for lesbian, gay, bisexual, transgender, queer/questioning, intersex and allied people.
" LGBTQIA notes that its mission also "support[s]
the diversity and full inclusion and achievements of [the OU] student body."
Image: LGBTQIA Employee Resource Group
See timeline of ...

Photos courtesy of the Oakland University Archives.