OU Libraries Timeline: 1960s
1960: Ground-breaking ceremony
On October 17, 1960 the ground-breaking ceremony for the Kresge Library was held.
View the program of the ground-breaking ceremony.
---
1961: Czetong Song
Mr. Czetong 'Tom' Song, a researcher with the Association for Asian Studies, UM, was named assistant librarian. Song, an American of Korean ancestry born in Tokyo, held a master's degree in philosophy from UM and received a Master's degree in library science from UM in 1962.  He was a graduate of Dartmouth College and spoke six languages.  He departed Kresge Library for a position at WSU in 1964.
---
1961: Kresge Library Opens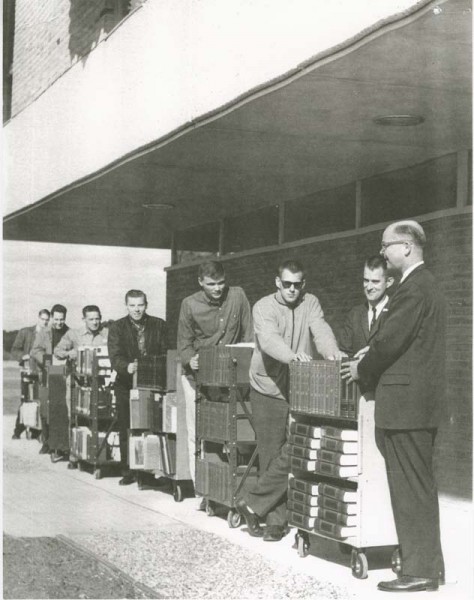 October 27, 1961: Library contents moved from North Foundation Hall to the new Kresge Library building.  Students helped by pushing books on book trucks over from the former library at North Foundation Hall, and by loading and unloading books.  All materials were moved in three and a half hours.   The building was officially dedicated the following spring.  View the program for the dedication.
---
1962: Curriculum Materials Center
The Curriculum Materials Center opened in an unfinished area of the basement of Kresge Library, providing resources for education students to use in teaching.
---
1963: First photocopier
The first photocopier was installed at Kresge Library.  Copies cost 10 cents a page, but the price was predicted to decrease.
---
1964: Government documents collection
The Government Documents collection was established at Kresge Library.
---
1964: Library broadcasting system
Kresge Library introduced a Library Broadcasting System, playing a variety of material including "Bach, Baez, and the Gemini Space Shot", which students could listen to using portable transistor headsets.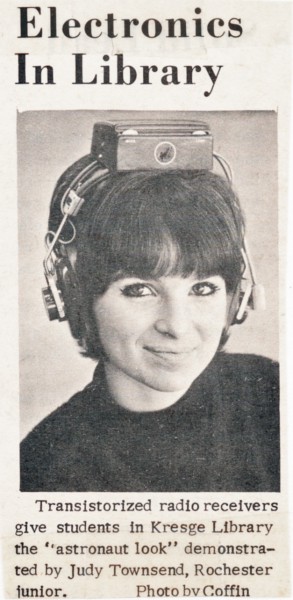 ---
1964: New security measures
A door check security system, due dates and fines for overdue books were introduced.
---
1965: IMB 357 computer
An IBM 357 data collection system (a punch-card based computer capable of sending and receiving material remotely) was installed in the technical processes department  to facilitate the ordering and cataloguing of library materials.
---
1965: Library learning
A library information test was taken by 1,000 Oakland University students during orientation week.  As a result, 230 students signed up for a short course to prepare them for learning at the library, which was taught two days a week for three weeks.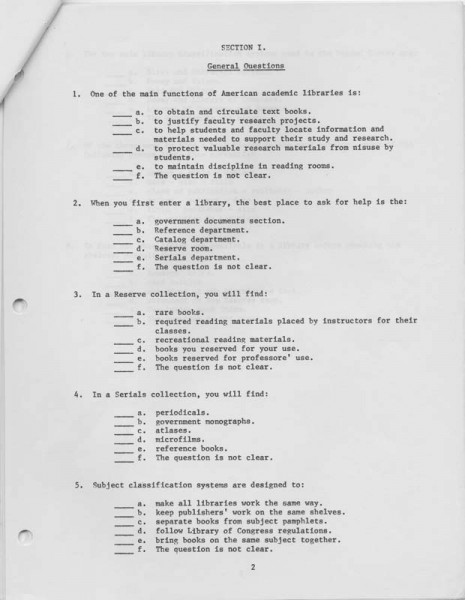 ---
1965: State documents
Oakland University became a depository for State documents.
---
1965: Student library committee
The Student Library Committee of the Kresge Library began operation.
---
1966: Computerized circulation system
A computerized circulation system was implemented, the first of its kind in Michigan.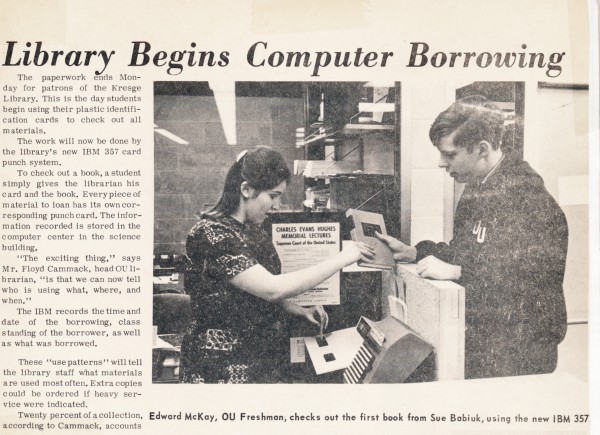 ---
1966: New floors open
The basement and top floor of the Kresge Library were opened for use.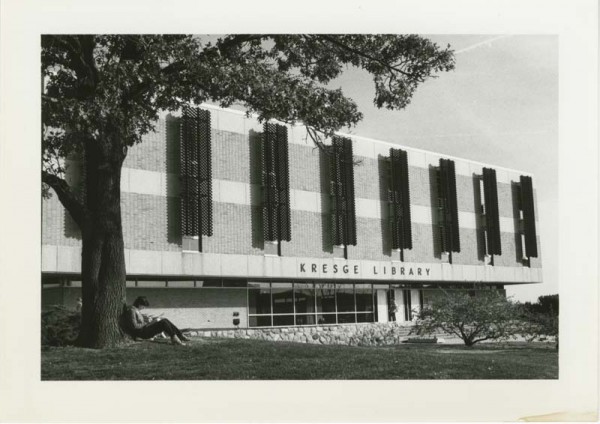 ---
1968: First Glyndebourne picnic
The first Glyndebourne picnic was held as a fund raiser by the Friends of the Library.  The theme was 'My Fair Lady'.  This year's picnic raised $2,117 for the library's collections, which went to fund the purchase of 16th and 17th century English literature.  The picnics continued as fundraisers from 1968-1976 and resumed for a time during the 1980s.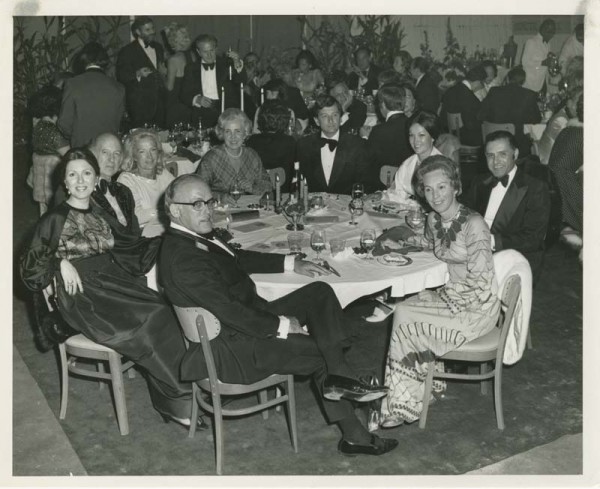 ---
1968: Lincoln and Civil War collection
The Lincoln and Civil War Collection of William Springer was acquired.   Mr. Springer was the editor of the New Center News published in Detroit and was an avid collector of Civil War materials.  The collection consists of 2000 volumes, original materials, artifacts, and the "Black Papers."  Mr. Black was an attorney that Mr. Henry Ford I hired to investigate the death of John Wilkes Booth.   This is one of the strongest collections on the Civil War in any Michigan library.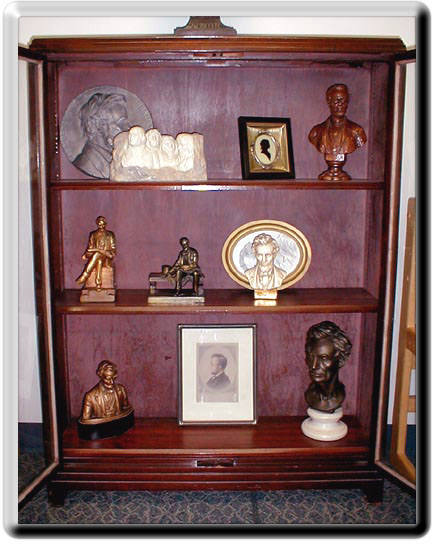 ---
1968: Matilda R. Wilson fund established
The Matilda R. Wilson Memorial Fund
for the purchase of reference and bibliographic works was established by the students of Oakland University.  Students agreed to a slight increase in fees in order to support the library's reference collection.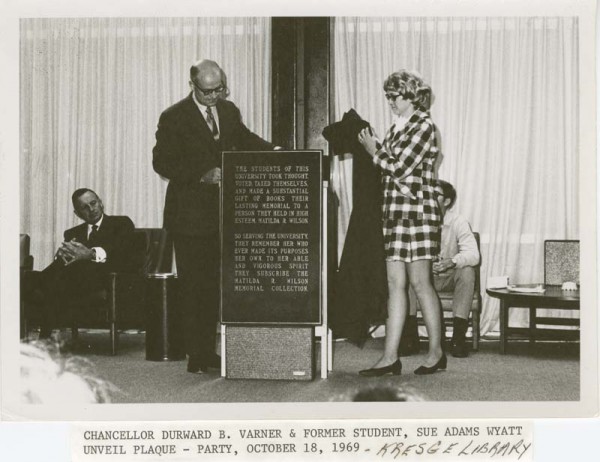 ---
1968: Science books move to Kresge Library
Science books and periodicals, previously housed in a reading room in the Science building, were centralized at Kresge Library.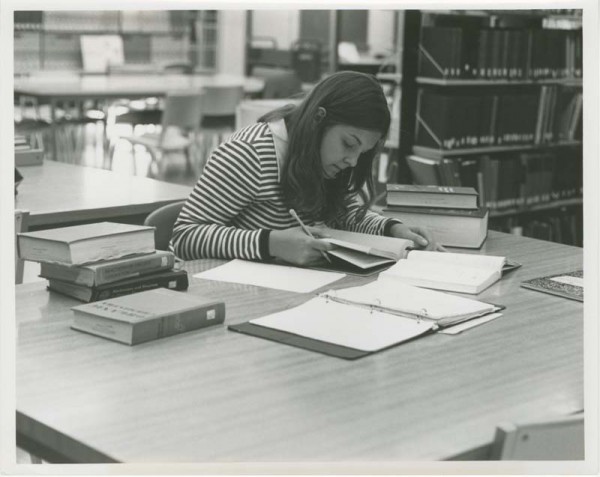 ---
Photos courtesy of the Oakland University Archives.