Buildings @ Oakland University
Foundation Halls: North and South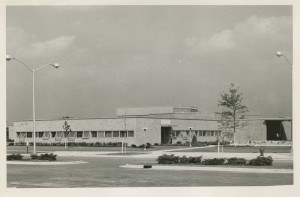 North Foundation Hall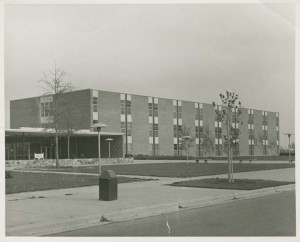 South Foundation Hall
Quick Facts
Ground-Breaking Ceremony: May 9, 1958
Building Dedication: October 1, 1959
Cost: $1,799,254.27
Architect: Swanson Associates, Inc.
Construction: J.A. Fredman, Inc.
Funding: A generous donation of $2,000,000 was provided by Mr. and Mrs. Alfred G. Wilson for the construction of both buildings.
Specifications:

North Foundation Hall: 67,691 sq. ft.
South Foundation Hall: 55,041 sq. ft.

Namesake: The Foundation Halls are named in tribute to the Michigan State University Oakland Foundation, an organization of 50 community members who played an active role in founding and developing the university during its earliest years.
History
Deliberately unembellished buildings, North and South Foundation Halls have remained relatively spartan throughout the years, in accordance with the philosophies of Oakland University's founders.  From the university's inception, emphasis has been placed upon the institution's function rather than form, making academics and growth the main focus of both Foundation Halls. Since 1959, South Foundation Hall has remained predominantly classroom-based in output. Conversely, North Foundation Hall has over the years become home to a variety of university offices designed to assist and guide its students and faculty.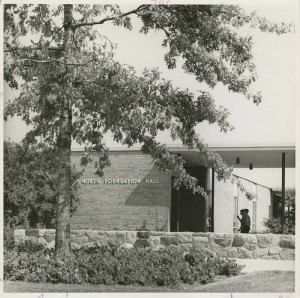 North Foundation Hall (side entrance)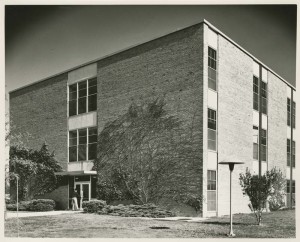 South Foundation Hall (back entrance)
---
Photos courtesy of the Oakland University Archives.