Harry Belafonte is best known as a singer, actor, and producer, but he is also famous for his commitment to human rights and his significant contributions to social injustice. During the civil rights movement, he advised Martin Luther King, Jr. and the both President John Kennedy, and his brother Senator Robert Kennedy. Belefonte marched, organized, and mobilized the Hollywood community during the civil rights era. He was among the first to publicly speak out against apartheid in South Africa. He was also involved in the 1985 musical collaboration "We Are the World," which raised millions of dollars to help relieve famine in Ethiopia. As ambassador for UNICEF, he defends the rights of children around the globe. (Source: Fitzgerald, 1996°. See citation and link to full text article below.)
This year, Oakland University has invited Mr. Belafonte to speak at the 16th annual Keeper of the Dream Scholarship Awards Celebration. This scholarship honors the legacy of the late civil rights leader, Dr. Martin Luther King, Jr. and awards up to six scholarships to Oakland University students who demonstrate exceptional leadership qualities through their involvement on campus and in the community. Recipients of this award are committed to breaking down racial and cultural stereotypes and promoting a campus environment rich in diversity.
This year's Keeper of the Dream Awards Celebration will be held on Monday, Jan. 21 at 11:30 a.m. in the Oakland Center Banquet Rooms.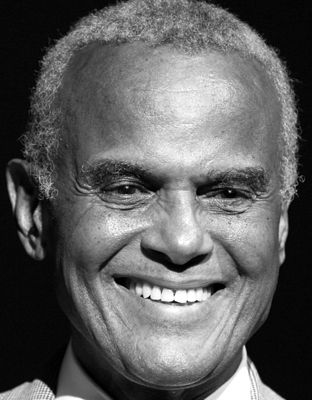 ---
Full-Text Articles about Harry Belafonte*:
(2004). Belafonte, UNICEF envoy, pleads for birth registration during African tour. Jet, 105(11), 11. Retrieved January 11, 2008, from Academic OneFile database.
Bennett, J. T. (2007). Generations of cool: a conversation between a legend and a legend-in-training: 'Tag, Brother- You're it!'. Ebony, 62(6), 168. Retreived January 11, 2008, from Academic OneFile database.

°

Fitzgerald, S. (1996). Belafonte the lionhearted. American Visions, 11(4), 12-16. Retreived January 11, 2008, from Academic OneFile database.
Harry Belafonte on 'Bobby' and Politics. (Broadcast transcript). News & Notes, (Nov 15, 2006). Retreived January 11, 2008, from Academic OneFile database.

McCormick, P. (2002). Make a soulful sound: from its African origins to blues, Harry Belafonte, in his recently released anthology, traces the musical heritage of black Americans. U.S. Catholic, 67(8), 42. Retreived January 11, 2008, from Academic OneFile database.
Books at Kresge Library containing information about Harry Belafonte:
Branch, T. (2006). At Canaan's edge: America in the King years, 1965-1968. New York: Simon & Schuster.
Gates, H. L. (1997). Thirteen ways of looking at a Black man. New York: Random House.
Mullen, B. & Smethurst, J. E. (2003). Left of the color line: Race, radicalism, and twentieth-century literature of the United States. Chapel Hill, NC: University of North Carolina Press.
*Access to full text resources from off campus is limited to current Oakland students, staff, and faculty.
Created on 01/17/08 by 01/17/08 by Anne Switzer / Last updated on 5/1/19 by Anne Switzer