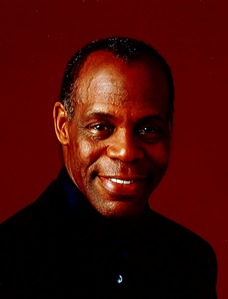 Actor, producer and human rights activist Danny Glover will address the OU community and guests as keynote speaker for the 17th annual Keeper of the Dream awards celebration. Mr. Glover has used his celebrity to work for social change--working with organizations dedicated to the eradication of racism, and the promotion of civil rights, economic justice, gender equality, and community empowerment. He has been involved in raising awareness about anemia, the AIDS crisis in Africa, and in March of 1988, he was appointed by the United Nations Development Program as a goodwill ambassador. He is a supporter of the TransAfrica Forum, the African-American lobbying organization on Africa and the Caribbean.
The Keeper of the Dream Presentation
11:30 a.m. MON. JAN. 19TH
MARTIN LUTHER KING, JR. DAY
Oakland Center Banquet Rooms
Full-Text Articles about Danny Glover and his causes:*
Black celebrities with money-raising clout for higher education. (1993-1994). The Journal of Blacks in Higher Education, 2, p. 27.
Davidson, J. R. C. (2008). A conversation with Danny Glover and Joslyn Barnes [about globalization]. World Literature Today, 82(2), 22-29.
Ukpokodu, I. P. (2000). African American males in dance, music, theatre, and film. Annals of the American Academy of Political and Social Science, 569, 71-85.
Books and other resources at Kresge Library about Danny Glover and his causes:
Smith, J. C., (Ed.). (1999). Notable Black American men. Detroit, Mich.: Gale.
Pugliese, D. J. (Producer), Newsom, T. (Director), Hunt, D. (Writer). (2003). A century of Black cinema [Videorecording]. North Hollywood, CA : Passport Video.
Spielberg, S., Kennedy, K., Marshall, F., and Jones, Q. (Producers), Spielberg, S. (Director), Meyjes, M. (Screenwriter). (2003). The color purple [Motionpicture]. Burbank, CA : Warner Home Video.
*Access to full text resources from off campus is limited to current Oakland students, staff, and faculty.
For more information on the Keeper of the Dream presentation, visit www.oakland.edu/kod.
For more information on the African American Celebration 2009, visit www.oakland.edu/aacm.