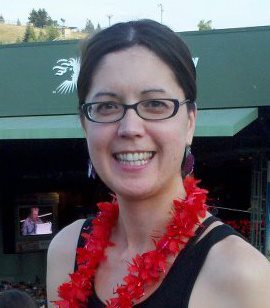 Office Hours/Research Assistance
For research help, my office hours are Mondays and Wednesdays 2-3pm.
For appointments at other times, please email me with your research topic and suggested days/times to meet.

OR
Services Provided
Research Interests
My research interests includes the following: Academic Librarianship, Traditional and Non-Traditional Students' Information Needs and Seeking Behaviors, Information Literacy Education, Instructional and Emerging Technologies, Embedded and Distance Learning Librarianship. I am enthusiastic about the benefits of using instructional technology to create engaging and interactive instruction that enhances students' information literacy compentancies.
Publications and Workshops
Lombardo, S. V. and Shipman, B. A. (forthcoming). Take it from the top: Cultivating relationships with STEM faculty to connect with students. In Gubnitskaia, V. and Smallwood, C. (Eds.), How to STEM: Science, Technology, Engineering and Math Education in Libraries. Lanham, MD: Scarecrow Press.

Lombardo, S.V. and Shipman, B.A. (April 4, 2013). STEM Career Search Workshop. Workshop presented to STEM Undergraduate and Graduate students at Oakland University, Rochester, MI.
Current Library Service
Collection Development Group (2009-present)
Information Literacy Group (2009-present)

Reference Group (2009-present)
Professional Service
American Librarian Association (2006-present)
Association of College & Research Libraries (2011-present)
Michigan Library Association (2008-present)
North American Serials Interest Group, (2007-2008)
Educational Background
Master of Library and Information Science, Wayne State University, 2008.

Bachelor of Broadcasting & Cinematic Arts, Central Michigan University, 1999. (Minor: English)