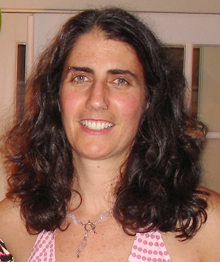 Research Interests
Integration of information retrieval, faculty research behaviors, social media use in education, NetGen researchers, intellectual property rights, copyright, privacy, open access. GOOGLE SCHOLAR PROFILE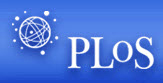 Services Provided
Assistance for faculty with research and tool selection
Liaison to institutional partners (CETL, eLIS, etc.) on faculty research and scholarly communication issues.
Educational training programs for faculty on authors' rights, and alternative publishing methods
Coordinates the Library's OUR@Oakland repository and open access initiatives

Liaison to School of Nursing and Health Sciences including information literacy instruction and collection development
Reference services and individual research consultations
Publications
Rodriguez, J. (2014) Awareness and Attitudes about Open Access Publishing: A Glance at Generational Differences. Journal of Academic Librarianship INPRESS

Rodriguez, J. E., Greer, K., & Shipman, B. (2014). Copyright and you: Copyright instruction for college students in the digital age. Journal of Academic Librarianship, 40(5), 486. doi:10.1016/j.acalib.2014.06.001

Rodriguez, J. (2011). Social Media Use in Higher Education: Key Areas to Consider for Educators. Journal of Online Learning and Teaching, 7(4), 539-550. Retrieved from http://jolt.merlot.org/vol7no4/rodriguez_1211.pdf

Rodriguez, J. (2010). Social Software in Academic Libraries for Internal Communication and Knowledge Management: A Comparison of Two Reference Blog Implementations. Internet Reference Services Quarterly, 15(2), 107-124. doi:10.1080/10875301003788323

Co-authored article (under name Julia E. Buryk):

Riolo, J.A., Buryk, J. E., Bromley, M.A. (2008) The fair use rule: When copying is not cheating. Journal of Social Work Values and Ethics, Special Issue on Academic Honesty. 5(1).
Presentations &Workshops
Conferences:

May 29, 2014 MLA Academic Libraries Conference - East Lansing, MI
Copyright and You – Building a Comprehensive Copyright Course for Students
Feb. 28, 2014 Michigan Academy of Arts and Letters - Rochester MI Open Access training and support for librarian faculty: Building OA confidence and buy-in
May 26, 2011eCornucopia Open Digital University Conference, Oakland University
Why Open Access? A Rationale for Institutional Repositories
Nov. 2007 Michigan Library Association Annual Conference, Lansing, MI
Poster Session presenter - "FLITE Reference Blog"

Oakland University:

Oct. 21, 2014 OA week presentation Open Access Updates and Mandates
Oct. 15, 2014 eLis LunchBytes series: OER and Open textbooks
April 22, 2014Library faculty workshop: Scholarly communications Impact Metrics
April 18, 2014 Library liaison meeting Scholarly Communications conversation
Feb. 13, 2014 Deans and Department Headed meeting (co-presented with Stephanie Swanberg) Scholarly Communications and Impact Metrics
Nov. 1, 2013 Library liaison meeting Talking to Faculty about Publishing Options
Oct. 24, 2013 OA week presentation (co-presented Nancy Bullgarilli) Author's Rights and Copyright Alternatives
May 23, 2013Library Staff Summer Workshop Series:Refworks Basics
May 8, 2013CETL Brown bag Conversations: Copyright for Authors: Understanding Author's Rights and Copyright
April 26, 2013Critteneon Nurses Workshop: Evidence Based Practice Research and database searching
April 19, 2013Health Science Faculty Inservice: Researcher Productivity Tools
April 5, 2013Health Science Faculty Inservice: Refworks Advanced
March 22, 2013Health Science Faculty Inservice: Refworks Basics
Dec. 7, 2012CETL Faculty Workshop Series: Let's Reduce Plagiarism and Copyright Problems
Nov. 3, 2012Physical Therapy Faculty Inservice Part 2: Strategic Publishing Workshop
Oct. 26, 2012Physical Therapy Faculty Inservice Part 1: Refworks Basics
Nov 15, 2011Senate Teaching and Learning Committee Fall Workshop: Integrating research tools & materials into Moodle & Scholarship
Nov. 10, 2010eLis Lunch Bytes series: Teaching with Social Media and Copyright
March 2, 2010School of Education TAC brownbag lunch on Copyright:
Panel member for Copyright and IP related forum
March 31, 2009Rochester's Older Person Commission health topics presentation: Health Literacy


Service
University Service
STANDING COMMITTEES
2014- presentCETL Advisory Board - committee member
2014- presentSenate Committee - University Libraries -comittee member
2009 - 2014eLis Advisory Board - committee member
2011 - 2013Senate Committee - Teaching and Learning - committee member
2009 - 2011Senate Committee - Academic Computing - committee member

Library Service (full list in progress)

STANDING COMMITTEES
2013 - present Executive Committee
2013 - present Library Committee on Tenure and Appointment


Professional Affiliations




Honors & Achievements

Faculty Recognition Honoree: Exemplary Librarianship/Teaching Founder's Day Faculty Recognition Luncheon, April 9 2014.

Scholarship

Graduate Teacher Fellowship Award for Arts Administration Department University of Oregon - 2000

Educational Background

Master of Library and Information Science, University of Pittsbugh, 2005
Master of Science, Arts Administration (Museum Studies) University of Oregon , 2002
Bachelor of Fine Arts in Photography, University of Hartford Art School , 1992

Master's Project
"Musuems as Providers of Online Multimedia Education in the 21st Century". 2002.

Short course:
Digitization for Cultural Hertiage Professionals, The Humanities Advanced Technology & Information Institute (H ATII), University of Glasgow, Scotland, 2002

Created by MH / Updated on October 24, 2014 by MH